Delhi by Cycle
When we booked the Taj and Tigers tour, one of the features we were both looking forward to was the chance to explore Old Delhi by bicycle. The cycling tour was organised by Delhi by Cycle (we did the Shah Jahan Tour). It proved to be an unforgettable experience, not least because we did it on our first morning in India, before we'd had time to adjust to its extremes. The guides took good care of us, and were very informative, but it was still a very intense and at times unnerving experience — we did have to negotiate at least one busy roundabout! But it was undoubtedly one of the experiences of the trip, if not of our lives. Photos can't do justice to it, but we've done our best to put a few together.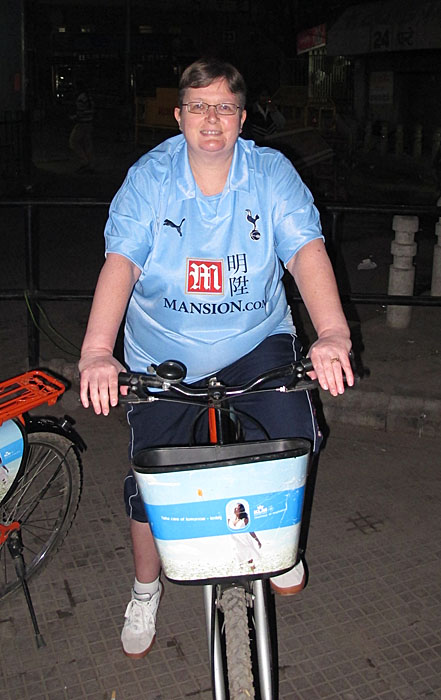 It was necessary to set off before sunrise, while Delhi was still moderately quiet and cool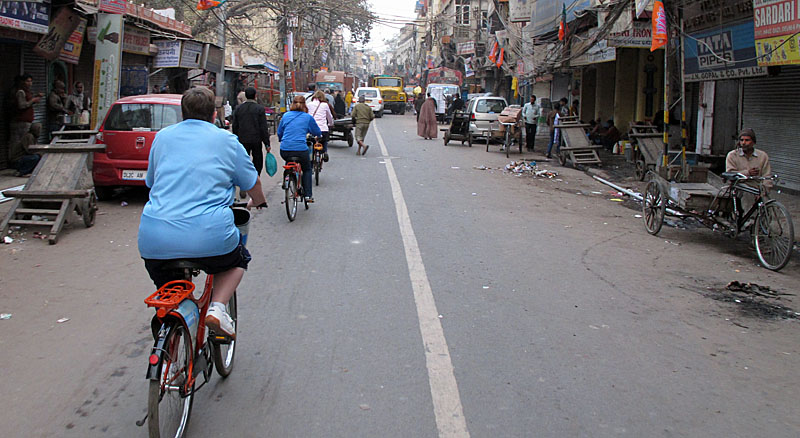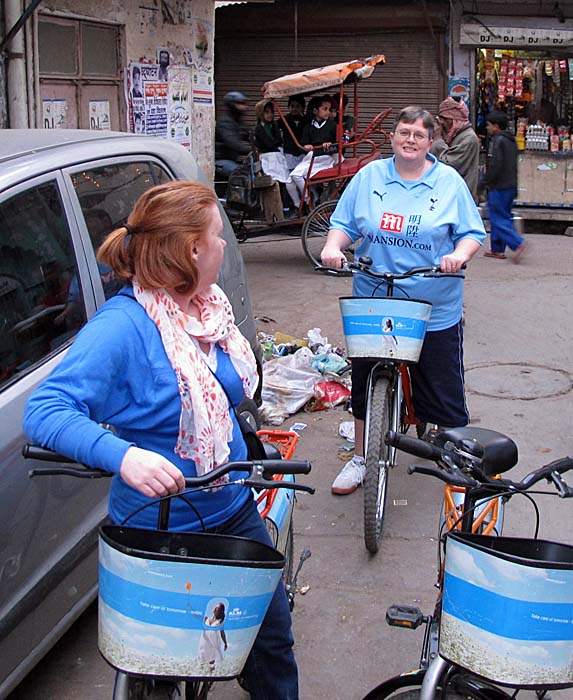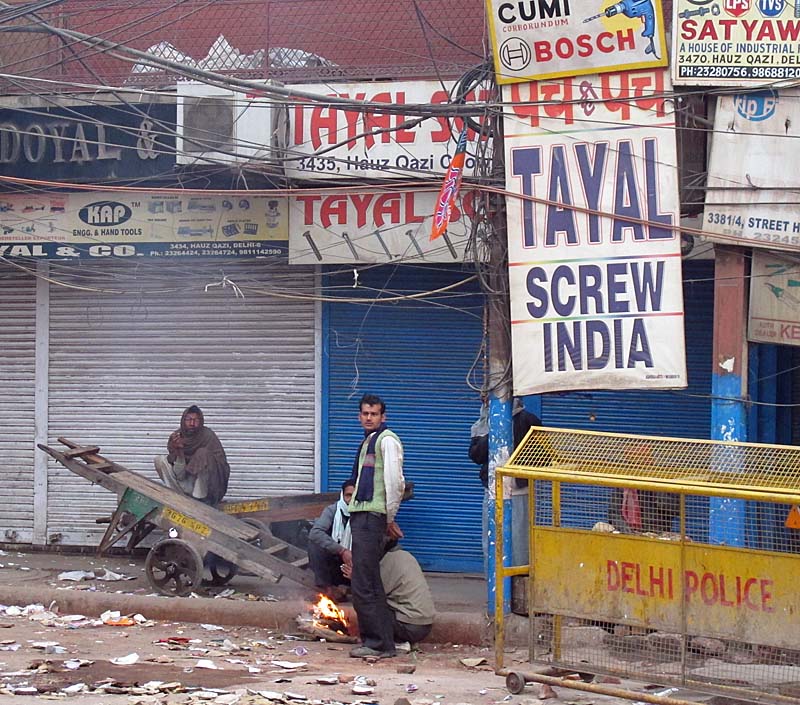 A sign for a major purveyor of screws, though perhaps the message was somewhat "lost in translation"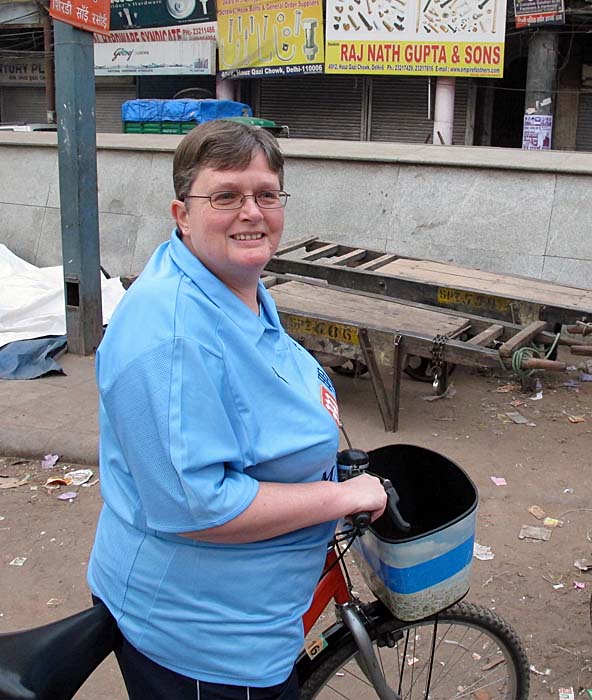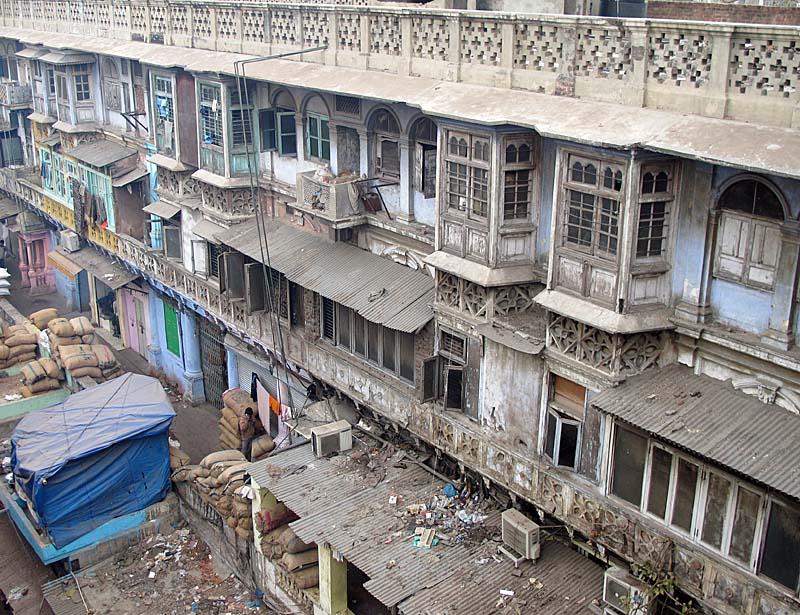 One of the highlights of the Shah Jahan Tour is the Spice Market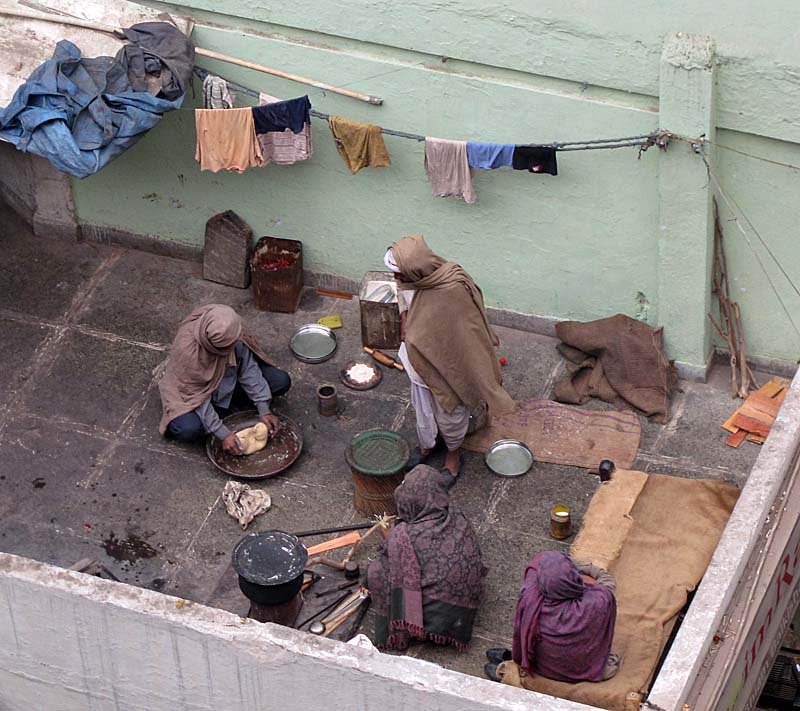 Travelling traders cooking their breakfast at the Spice Market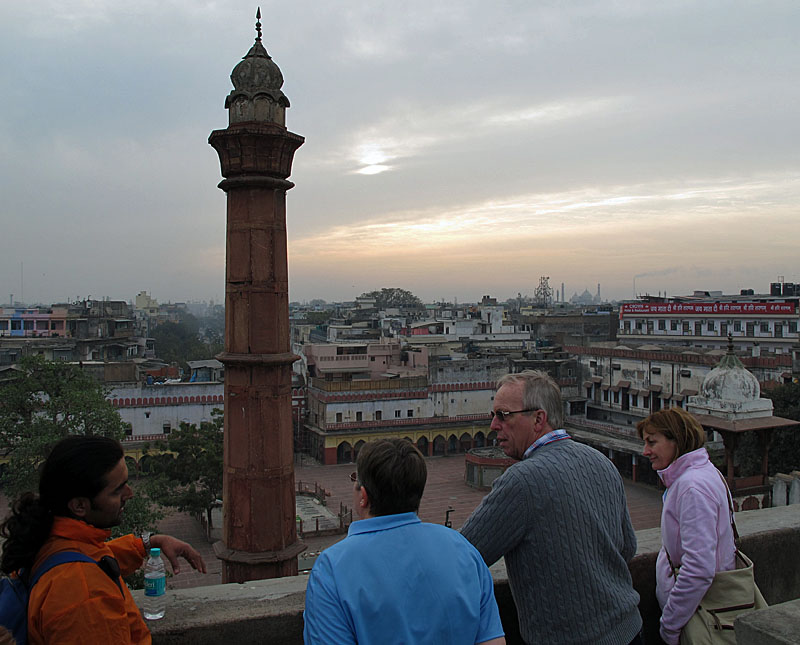 There was time to catch our breath (though actually the all-pervasive smell of spices made that difficult) and admire the views from the top of the Spice Market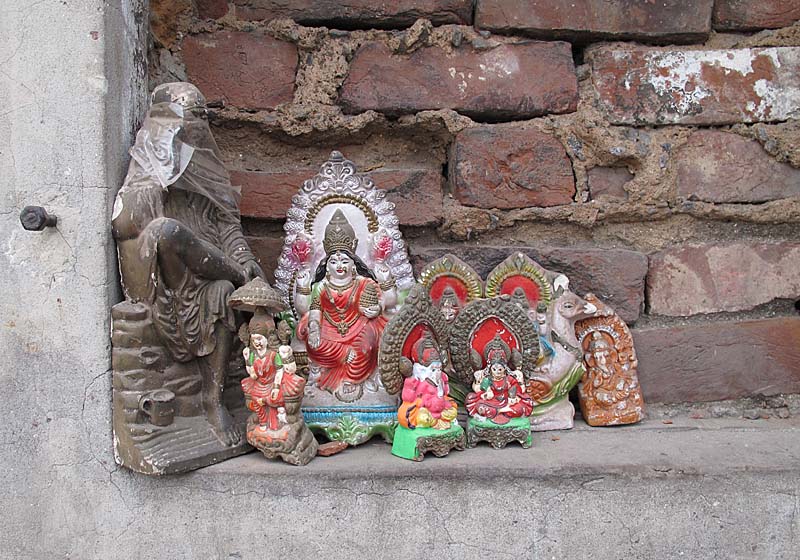 On our way down from the top of the market building we spotted this shrine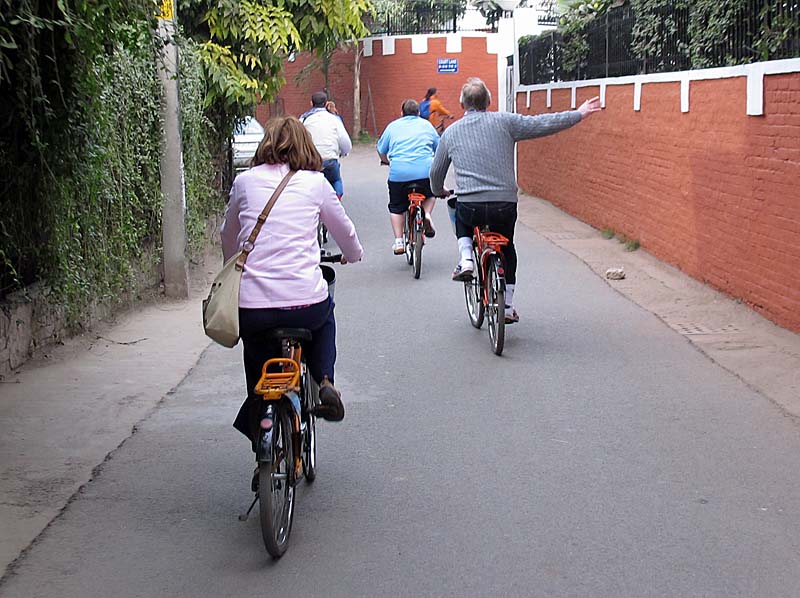 We took a break from the bustle of Old Delhi to visit the Civil Lines . . .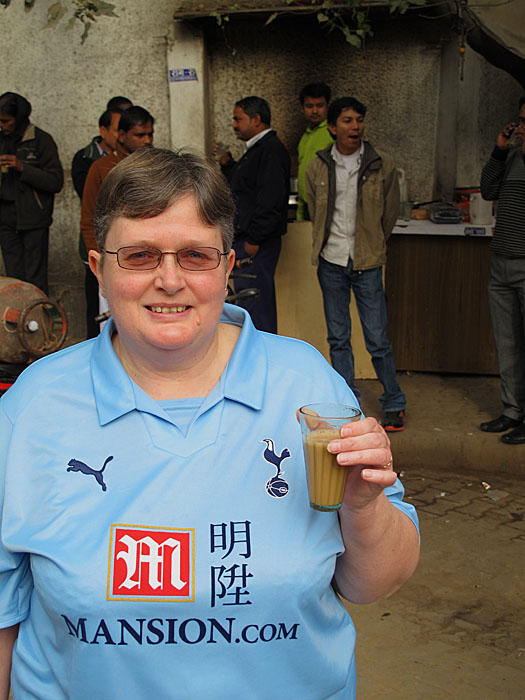 . . . and stopped for some tea at a roadside stall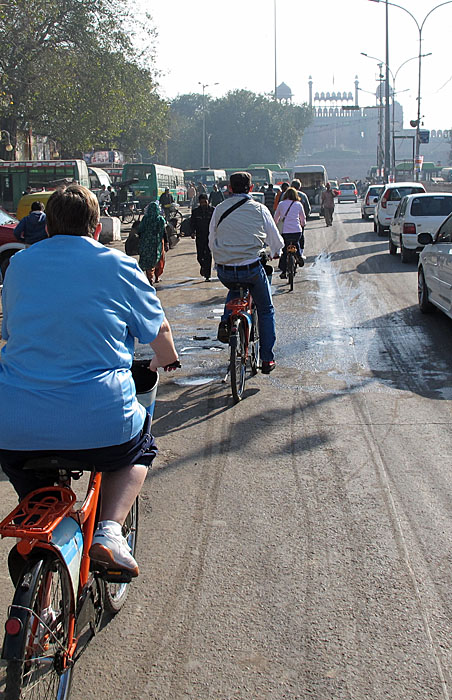 Then it was back into the madness, heading towards the Red Fort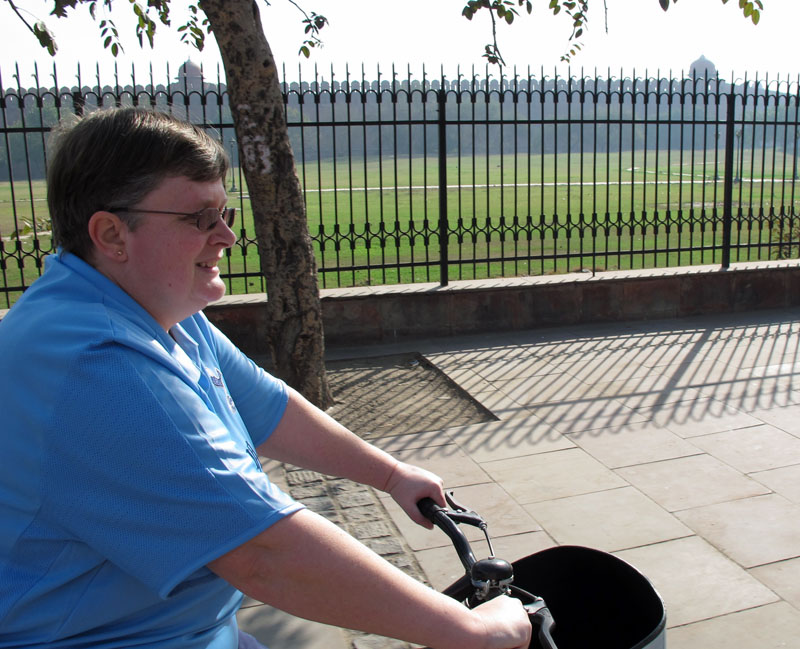 There is a cycle track, offering some respite, outside the Red Fort, though only tourists seem to use it!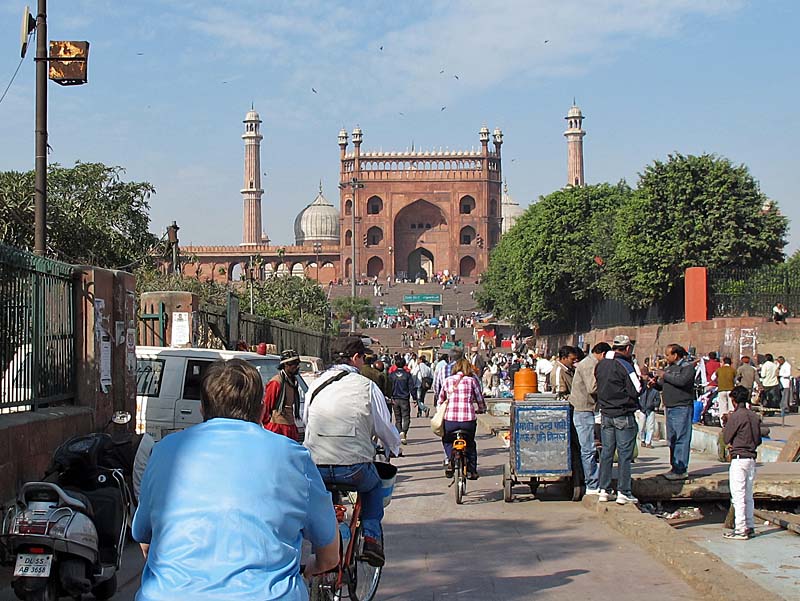 Next stop the Jama Masjid (Friday Mosque)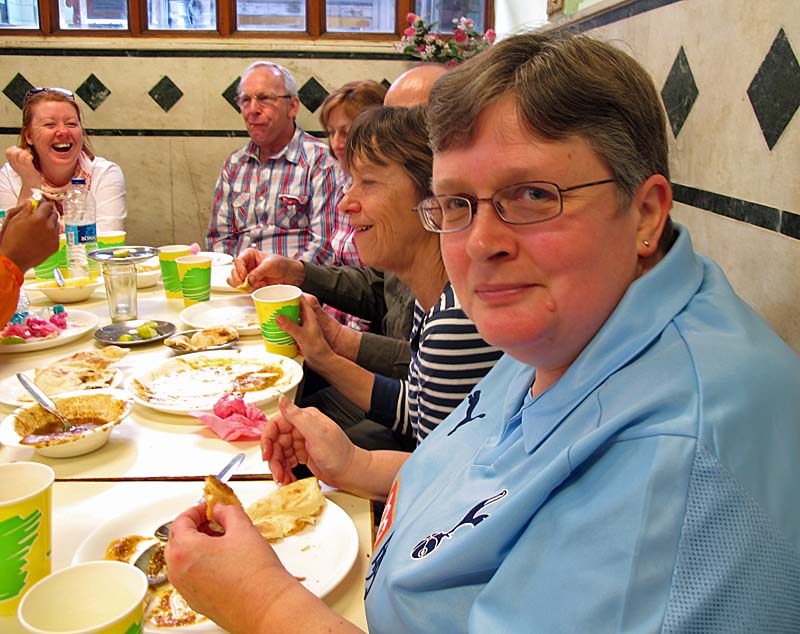 Time for a breakfast stop at the famous Karim's — "goat curry for breakfast anyone?"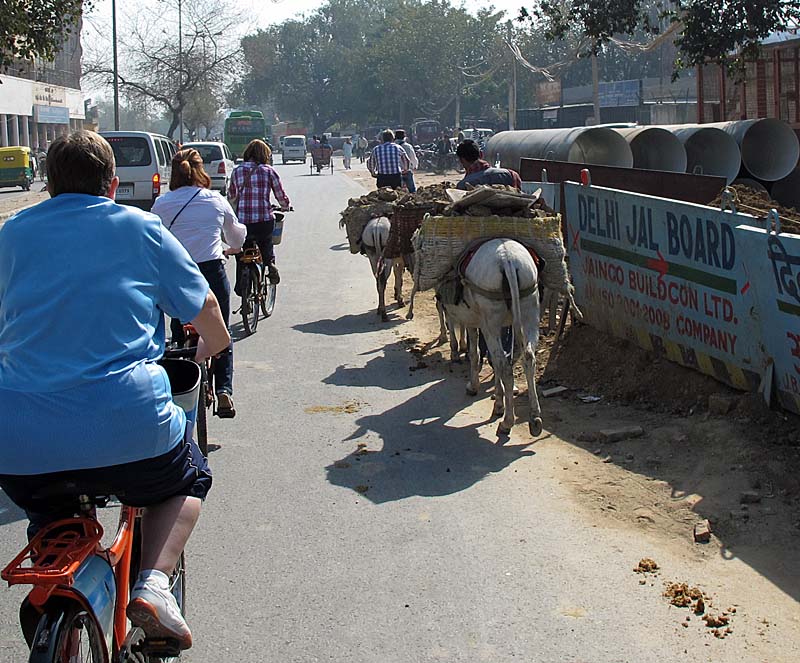 On the final ride back we overtook some donkeys, showing off our awesome pace(!)
| | |
| --- | --- |
| | Return to Home Page |