Elephant Ride
The tour included an evening elephant ride at Dera Amer. Dera Amer is a few miles outside Jaipur, and it was an adventure in itself being driven up the dirt track to the camp in the coach . . . and knowing that we had to make the same trip back, after dark! However, our very capable coach driver took it in his stride, and the whole evening was a lot of fun.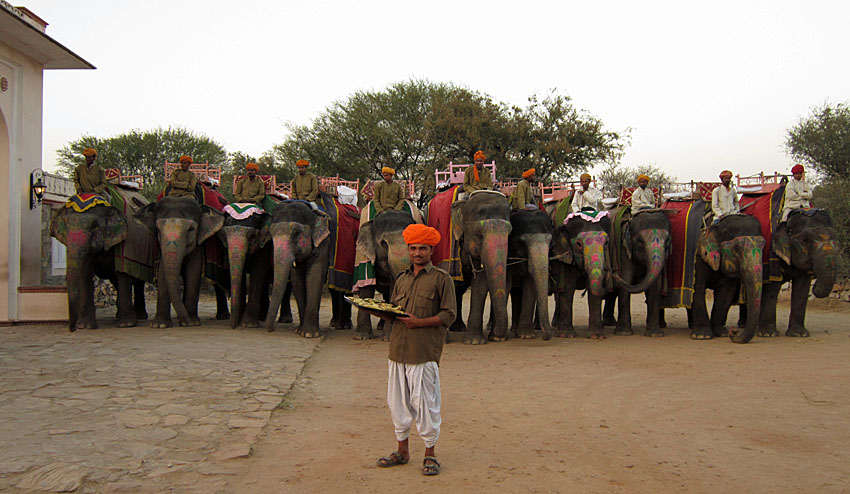 We were offered bananas to feed the elephants with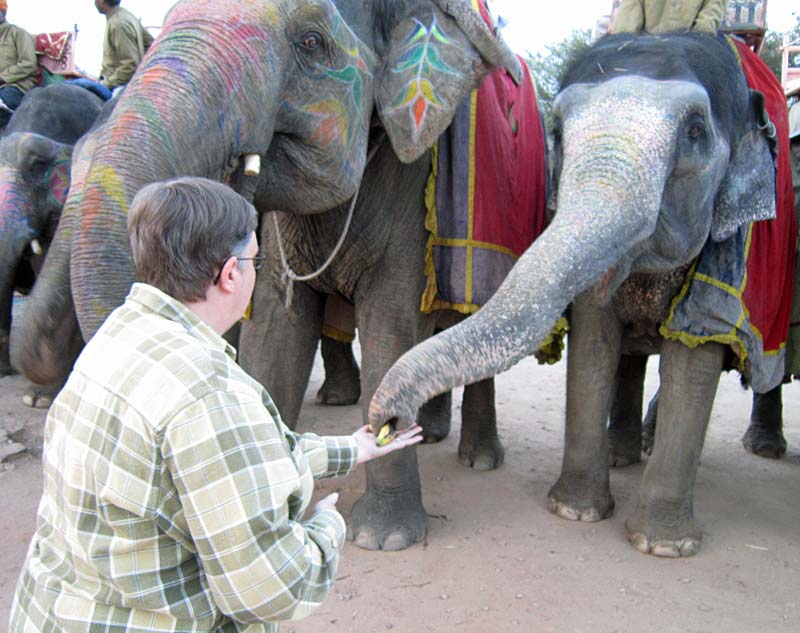 Janet felt perfectly safe feeding an elephant, as they don't have any teeth in their trunks!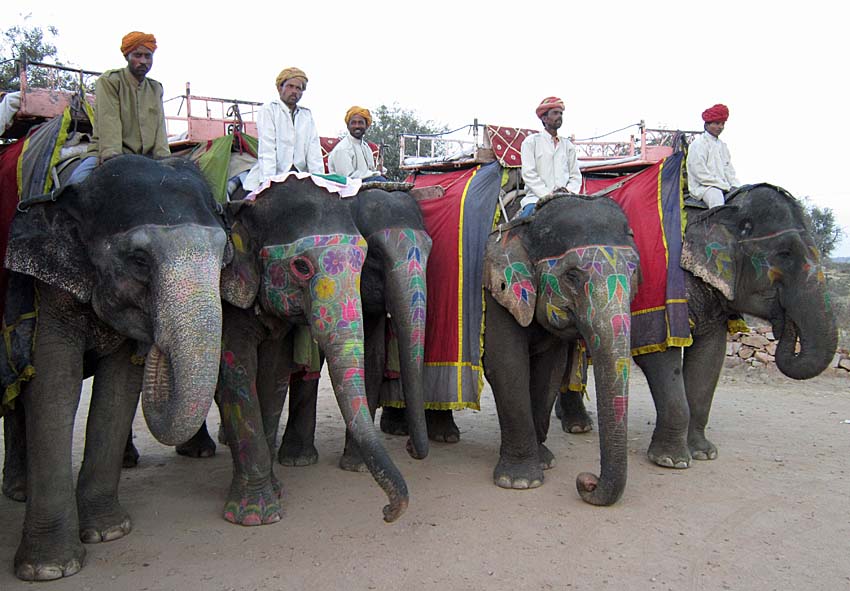 The elephants had beautifully painted trunks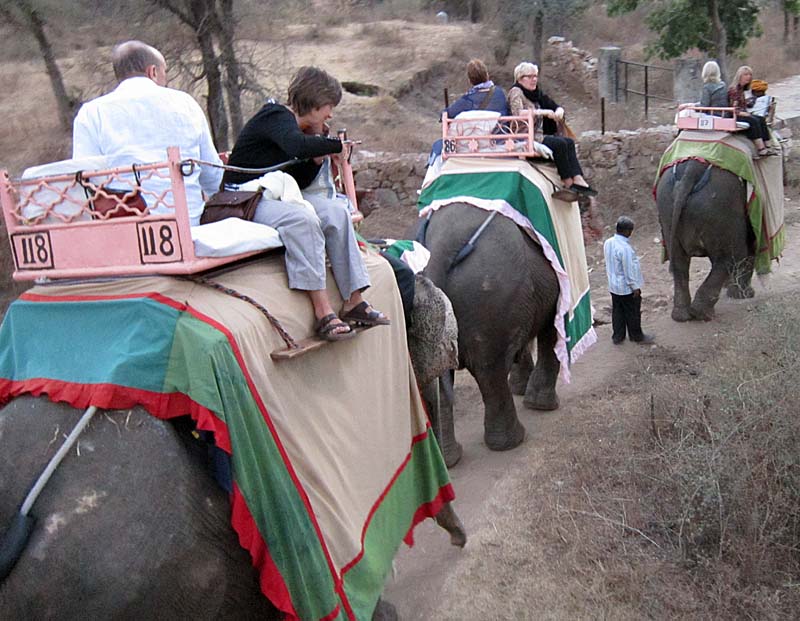 After feeding the elephants we headed off on a trek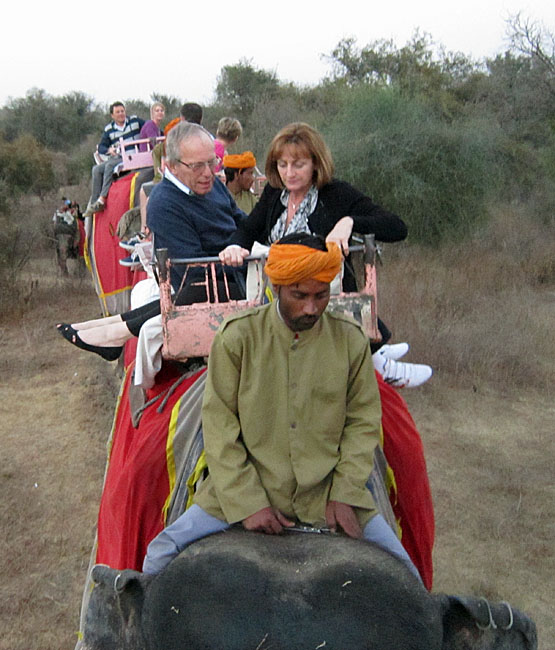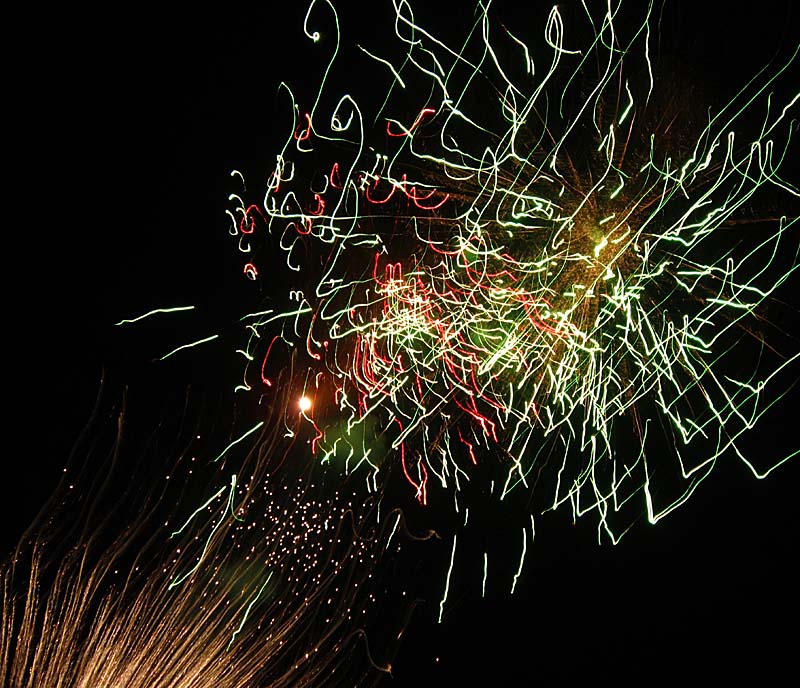 The evening finished with a dinner and then fireworks (which fortunately didn't lead to an elephant stampede!)
| | |
| --- | --- |
| | Return to Home Page |