In Search of the Bengal Tiger
A major highlight of the Taj and Tigers tour was a visit to Ranthambore National Park, one of the best places to see the Bengal tiger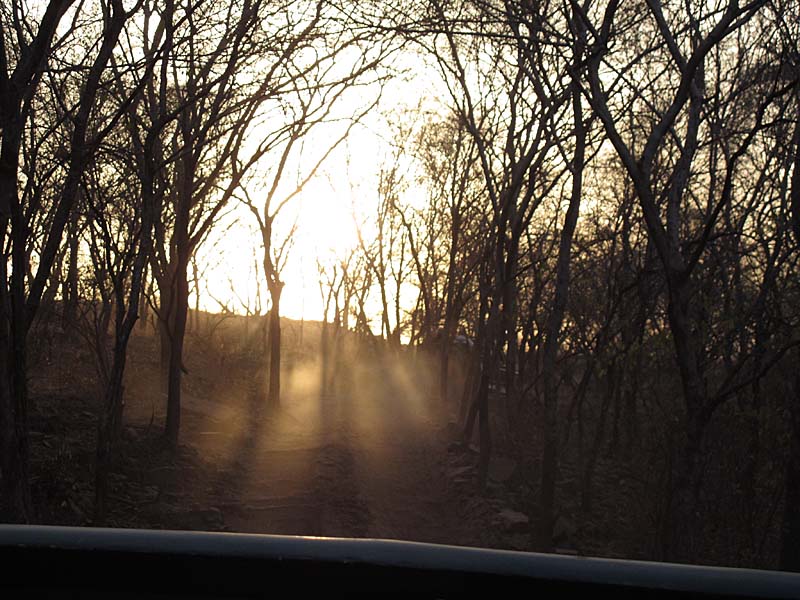 It was an early start for our first drive into the park . . .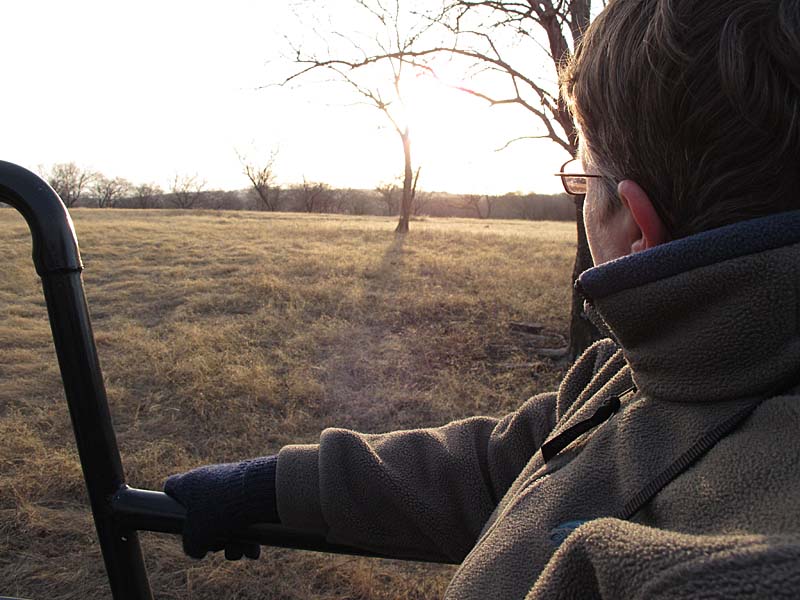 . . . and it was very cold (by Indian standards)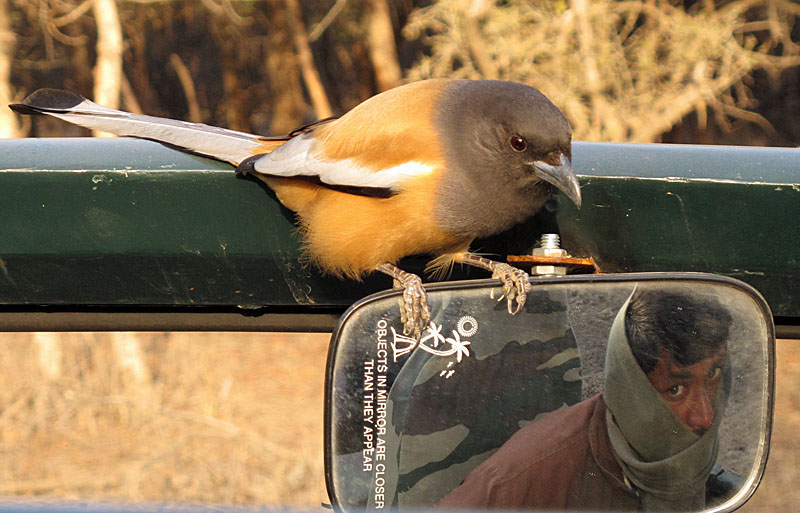 There was plenty of inquisitive wildlife . . .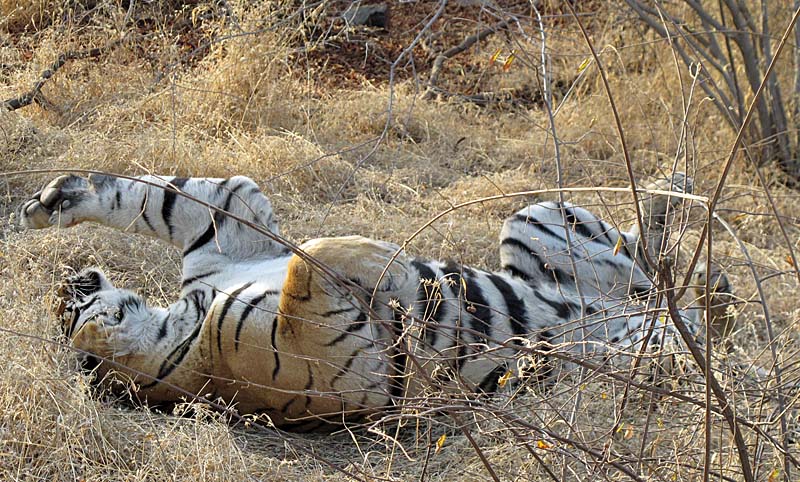 . . . and then we spotted what we'd primarily come for!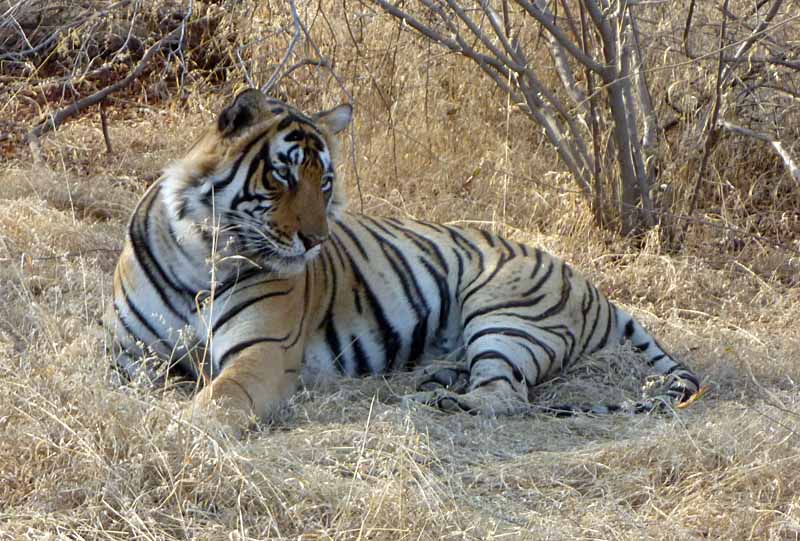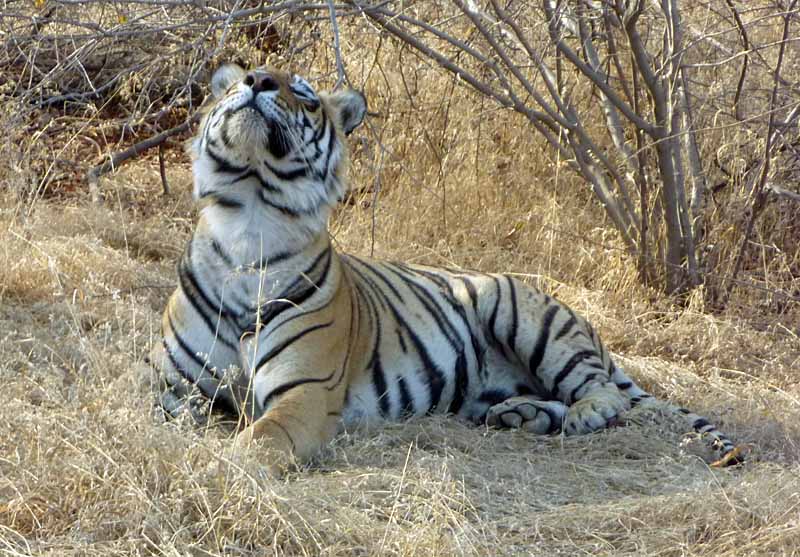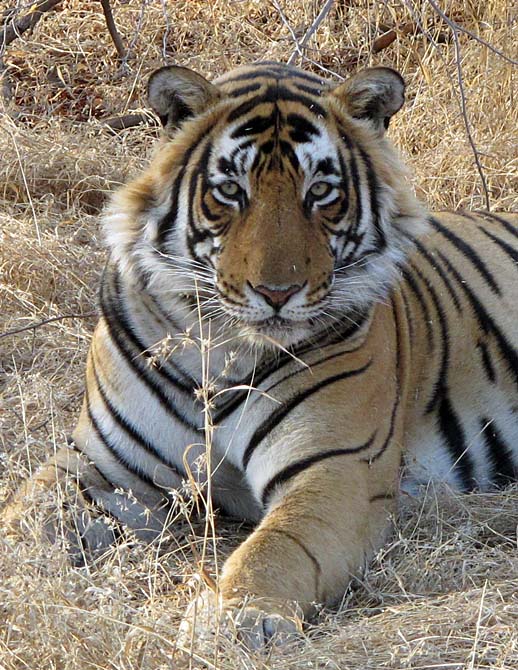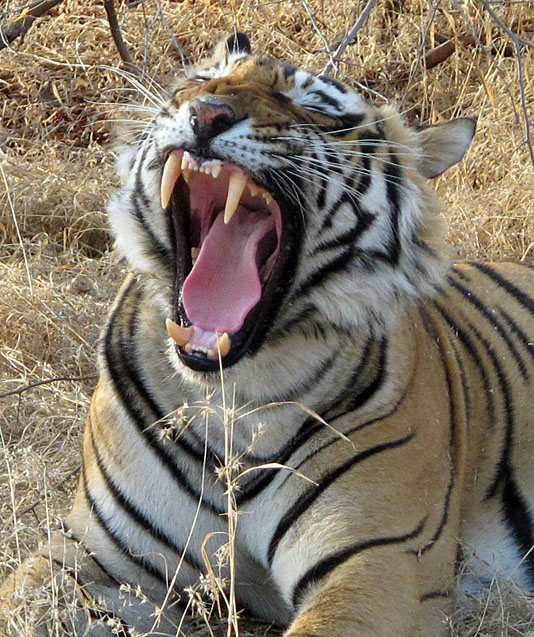 "My, what big teeth you have!"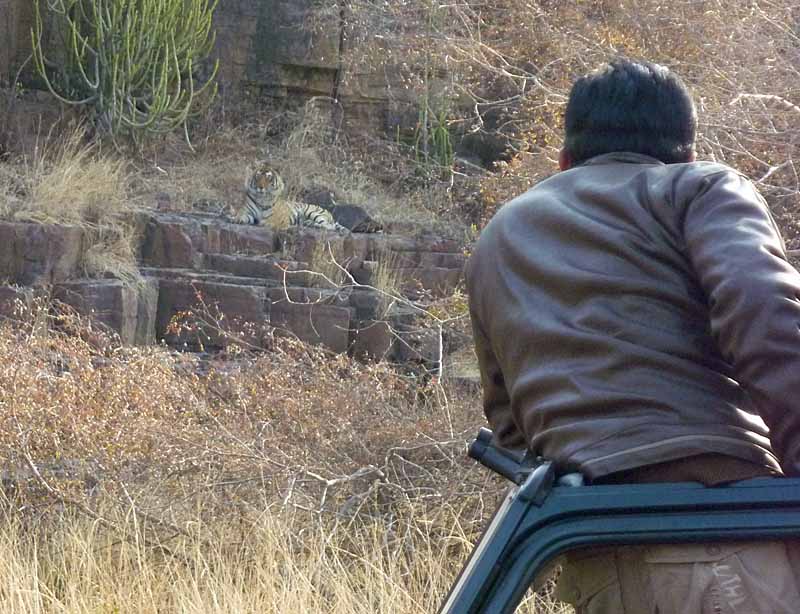 After a while the tiger wandered off, but settled again to sun himself on the rocks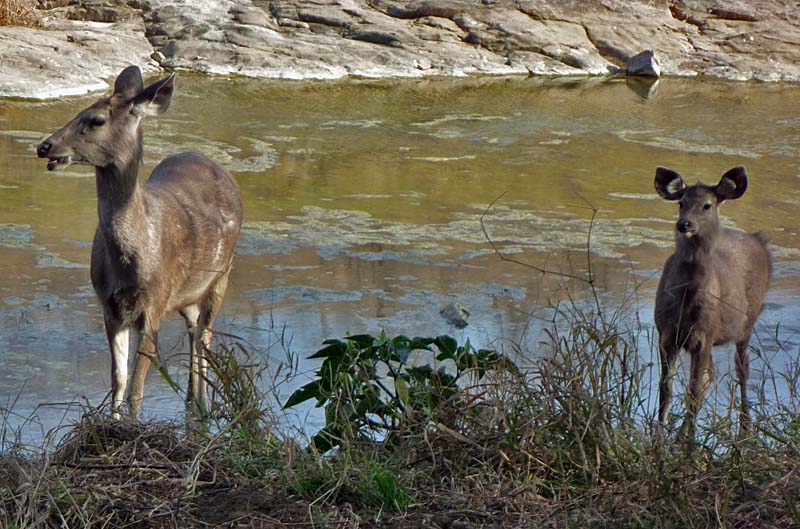 Sambar deer — favourite tiger food!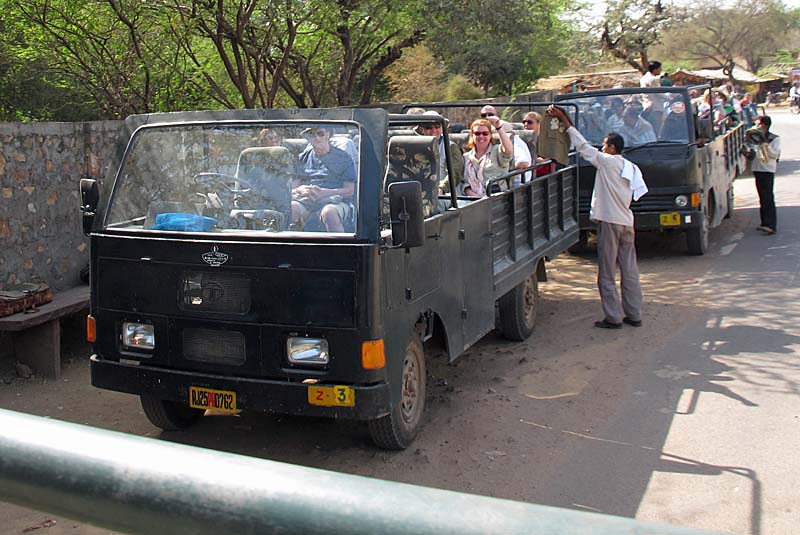 It was a lot warmer when we set off for the afternoon drive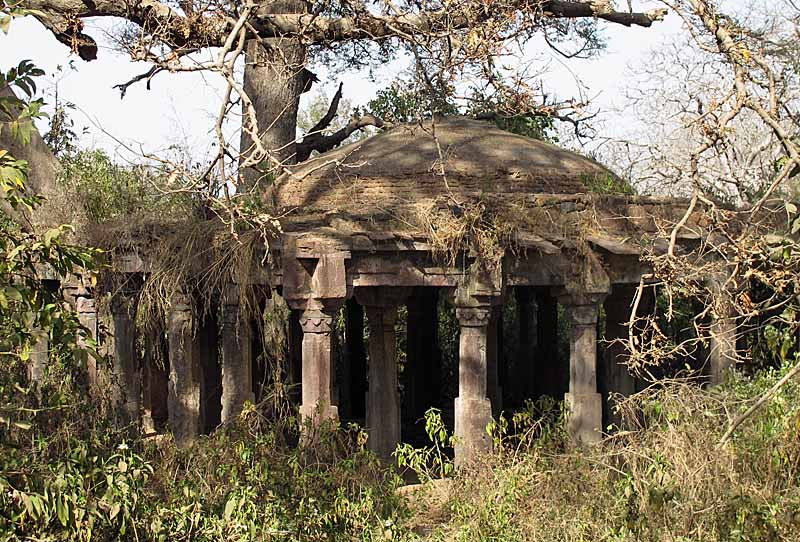 This time we followed a different route, with ruined temples . . .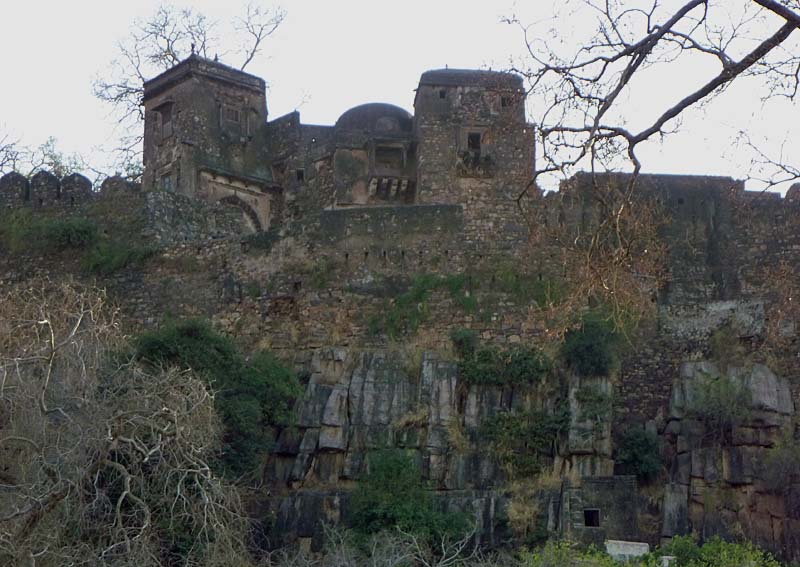 . . . and Ranthambore Fort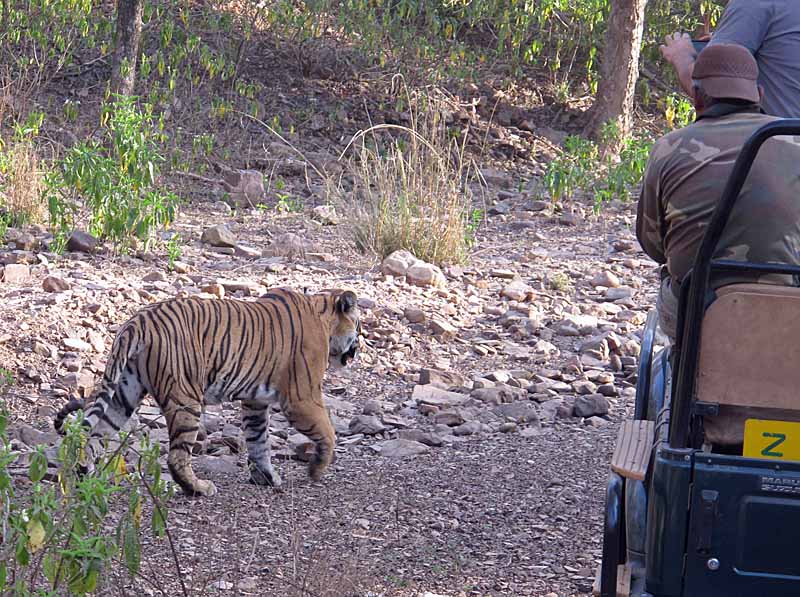 We thought that we were going to miss out on seeing a tiger on the afternoon drive, until we finally spotted this tigress
| | |
| --- | --- |
| | Return to Home Page |