Spitfire Workshop
We've lived very close to the Rolls Royce Filton factory for many years and we were recently invited by a friend to visit the workshop where their beautiful Spitfires are restored and maintained. The workshop is an engineer's Aladdin's cave, where many years of expertise and experience have been devoted to keeping these wonderful machines in the air, for future generations to appreciate. Here are some pictures of the Mark VIII which was completely rebuilt by the workshop to its current immaculate flying condition.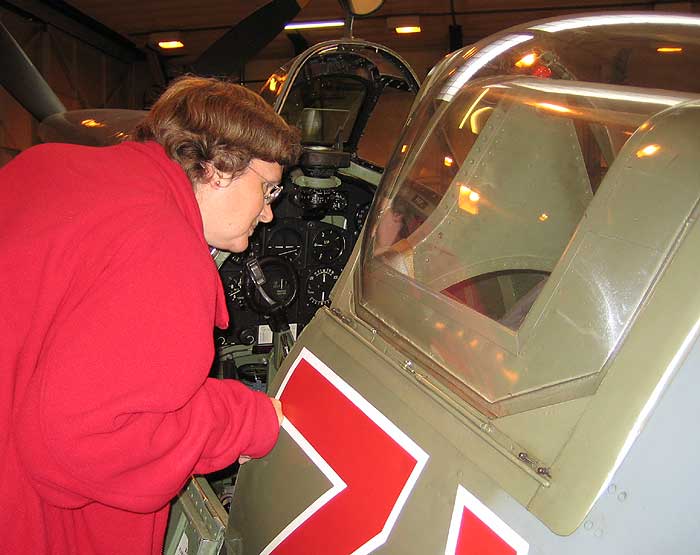 Having a look at the cockpit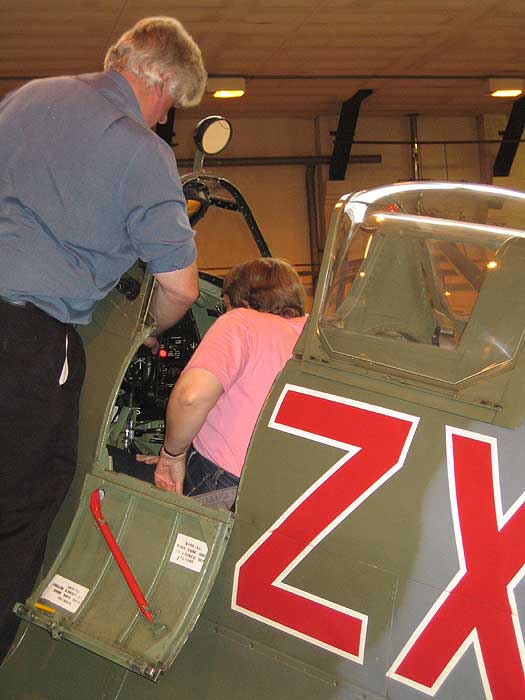 Getting in for a closer look . . .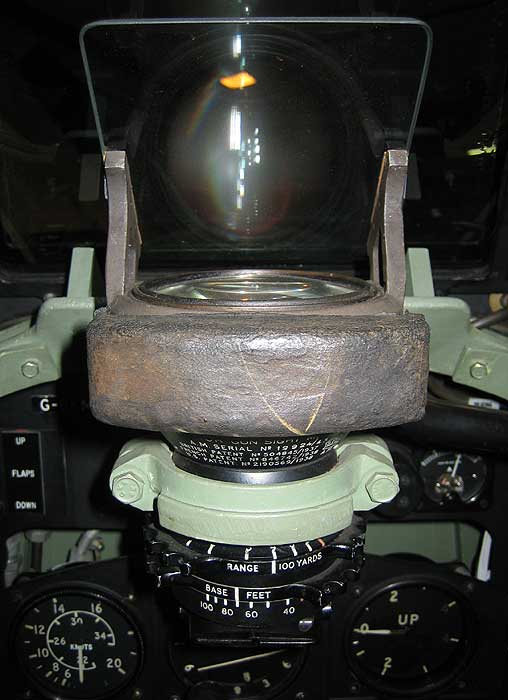 . . . at the gunsight, which can only be fully appreciated from the pilot's position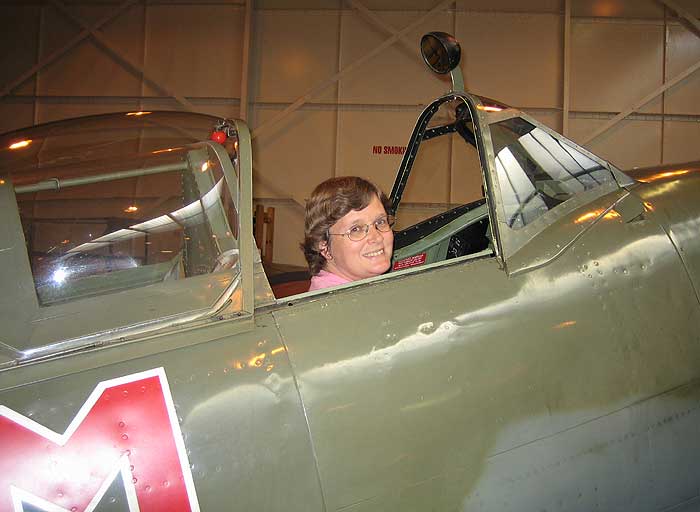 Janet is a bit small for this, particularly since the seat is designed to be the right height when the pilot is sitting on their parachute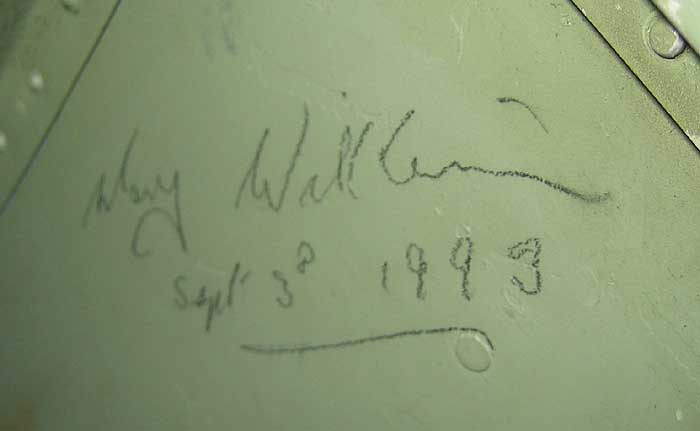 However, Mary Wilkins was certainly able to fly it—she delivered this Spitfire when it was first built, and autographed it when she was reunited with it many years later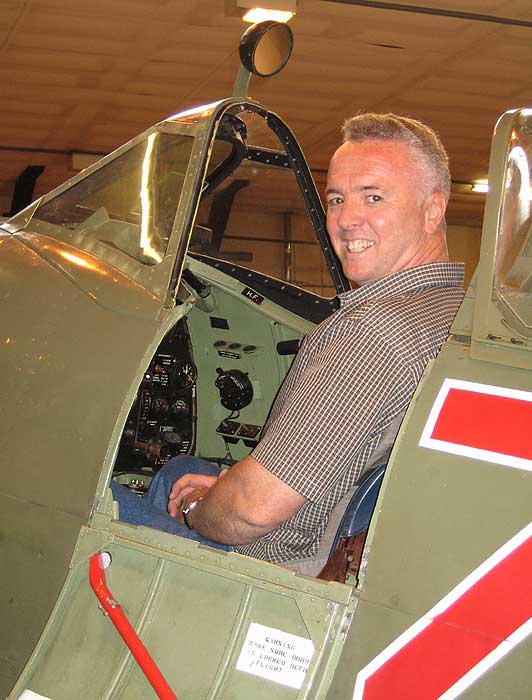 Andy looks quite at home in the cockpit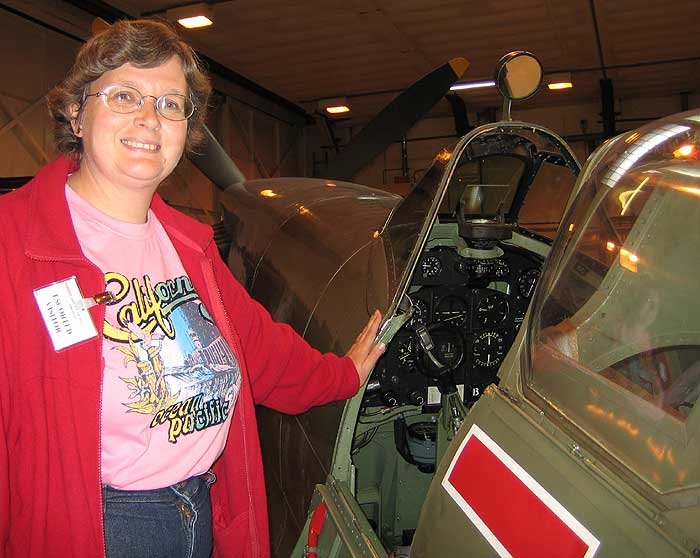 Eventually it was time to say goodbye to the Mark VIII and let our friend continue the restoration work on another project—a Mark XIV

Return to Home Page