A Week in the Peak District
We are very fortunate to have a friend who rents out a great cottage in Tideswell, in the Peak District. Our last visit was in November 2009, when common sense dictated that we take the car. But this time we were visiting in early July, so we were able to take the bikes, with a week of riding and walking in prospect. For a slightly more detailed write up of the trip (without photos) see Andy's Biking Blog.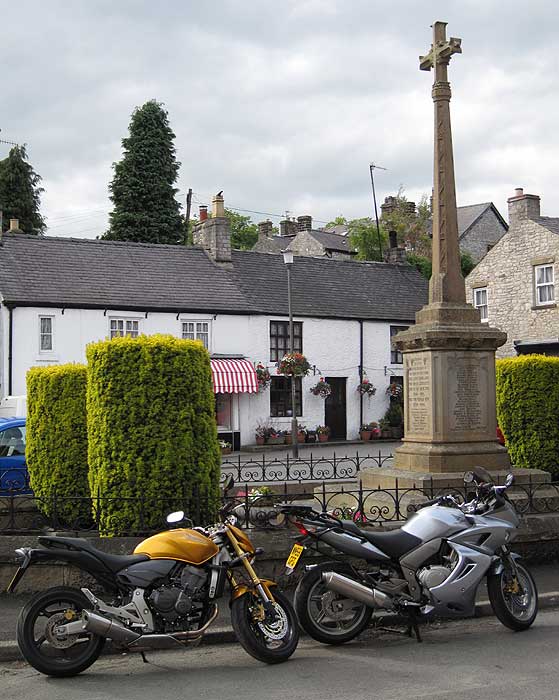 We've arrived in Tideswell and found a safe parking spot for our bikes, next to the war memorial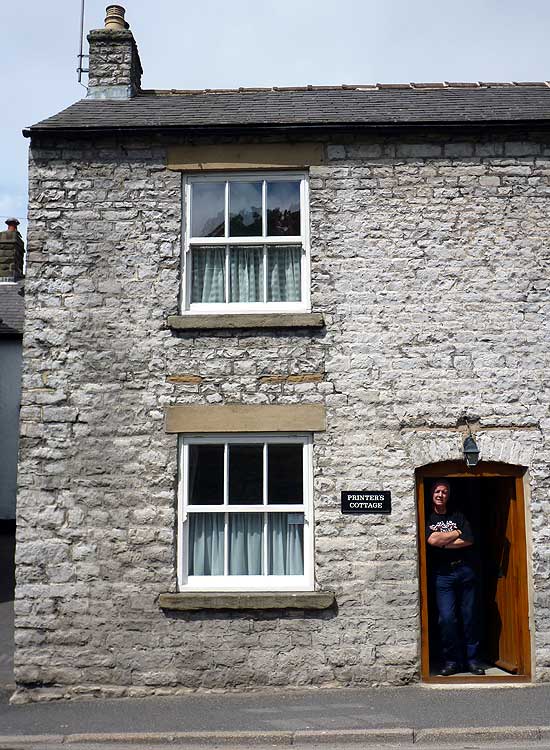 Our home for the week—Printer's Cottage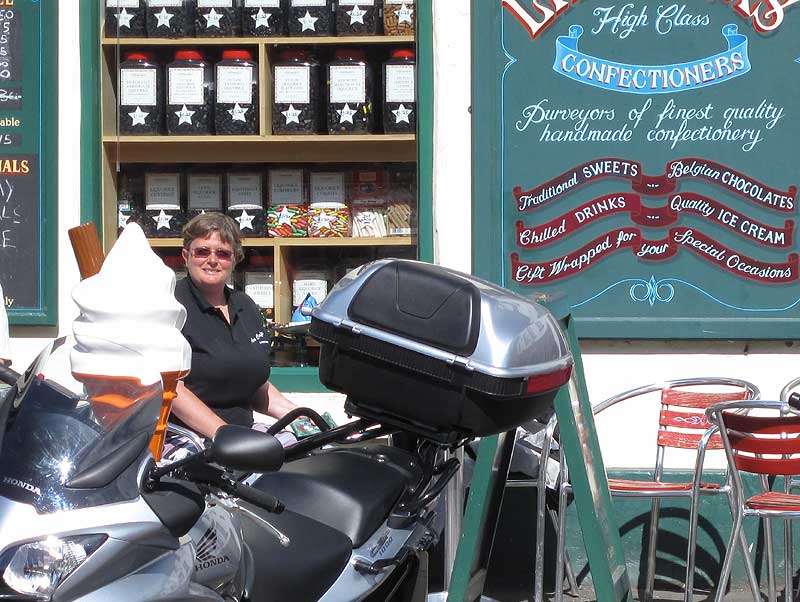 The only place for bikes to be seen on a Sunday is Matlock Bath. And Janet's found the sweetie shop!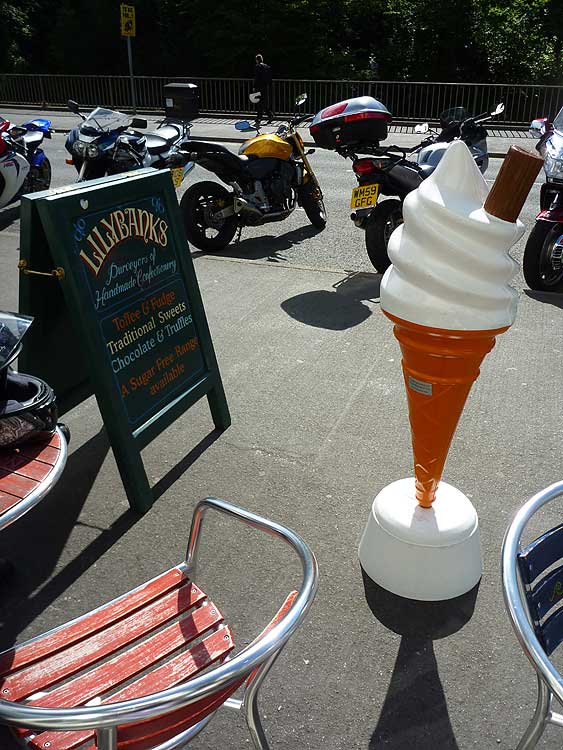 "Well I can see everything that matters perfectly well from here!"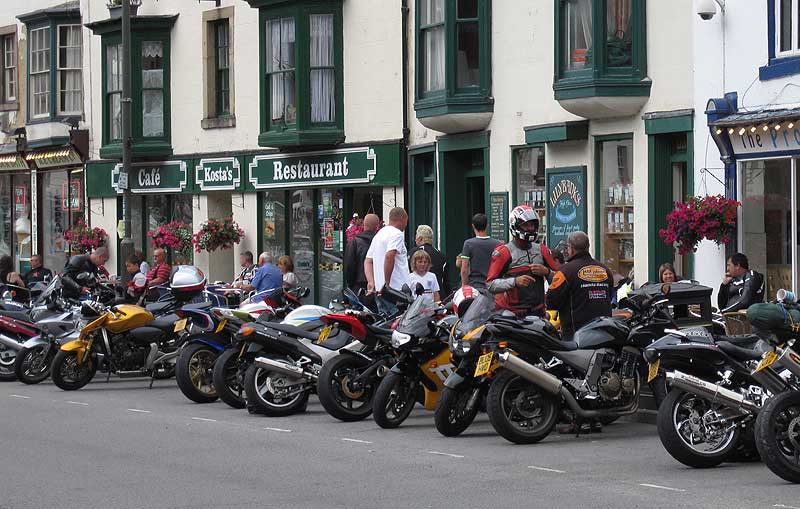 Quite a line up of bikes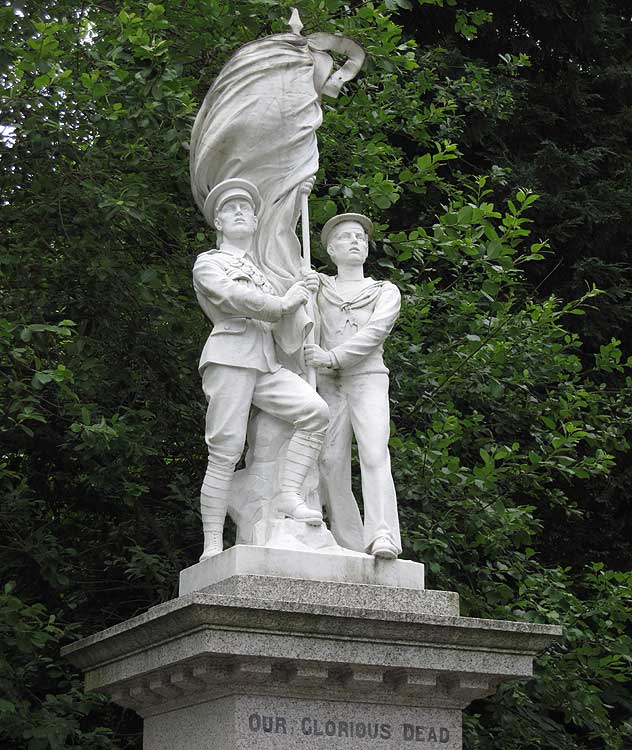 Matlock Bath's war memorial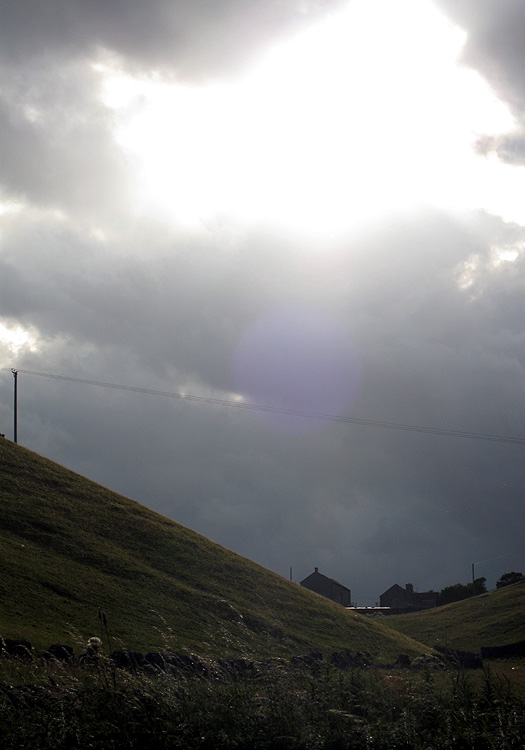 We managed a short walk later on Sunday . . . to the pub in the next village!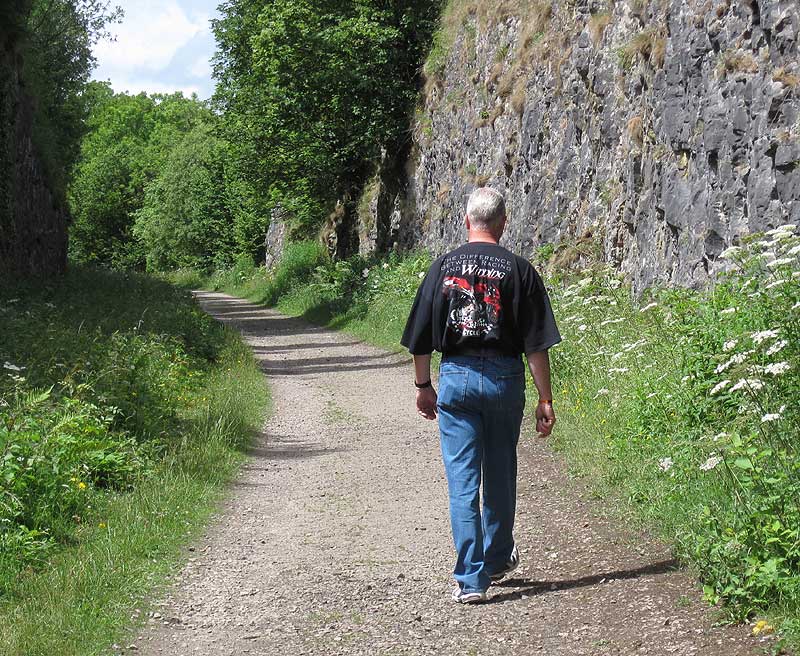 Time for some more serious walking on the Monsal Trail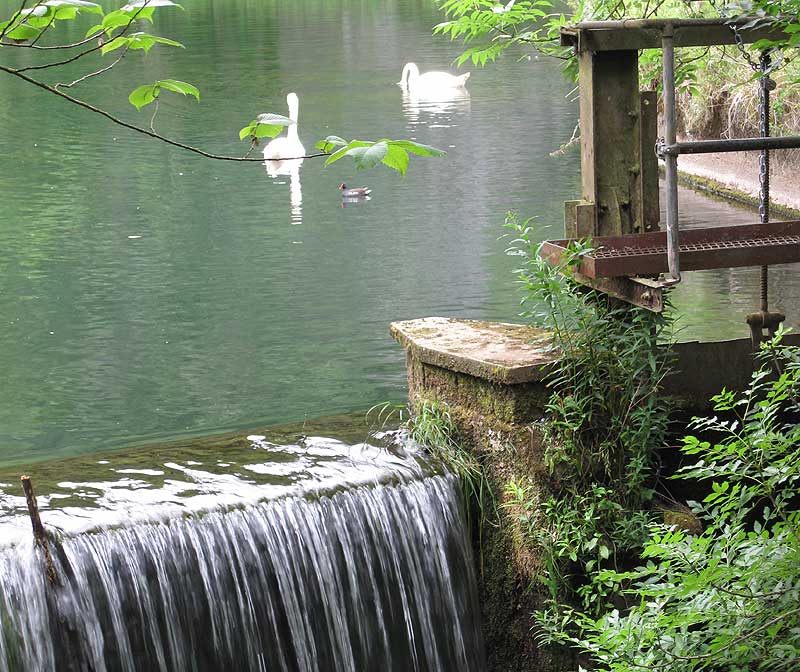 Still some more serious walking, at Water-cum-Jolly Dale (yes that's really what it's called!)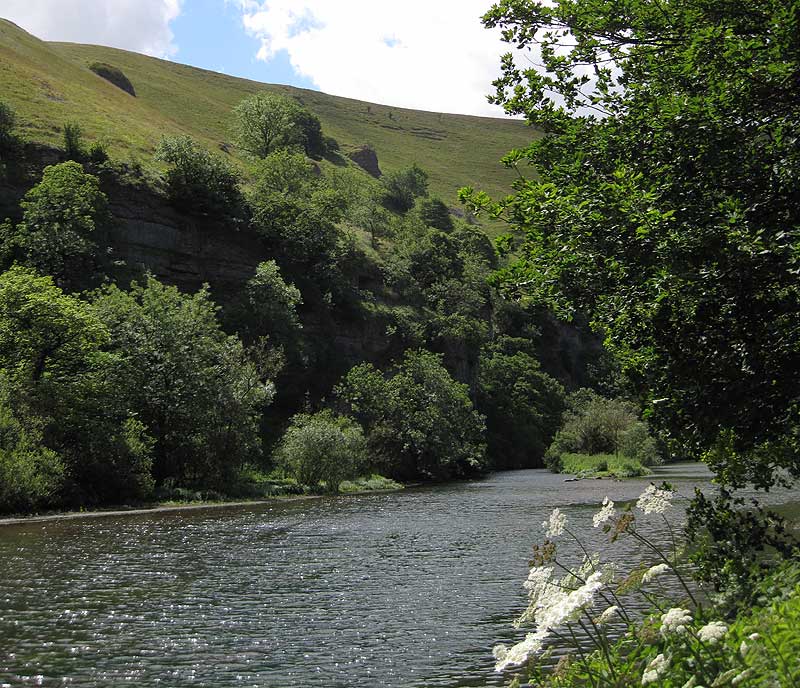 Pleasant level walking along the riverbank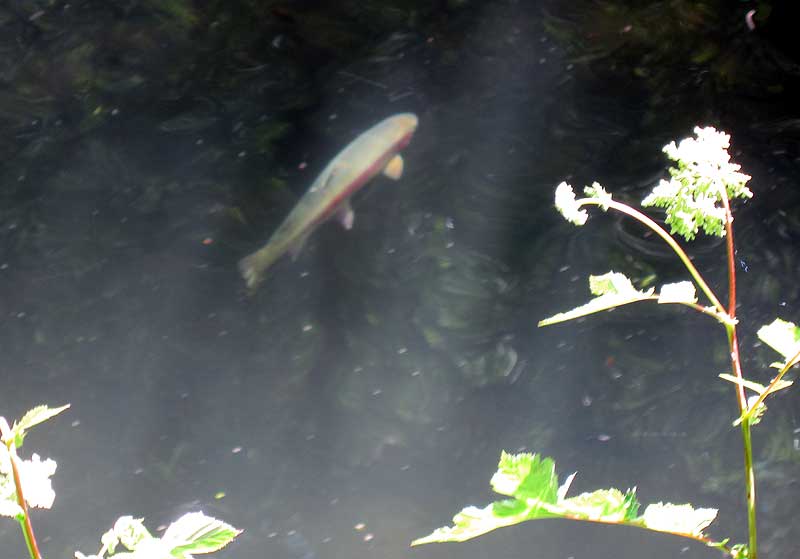 The river is teeming with fish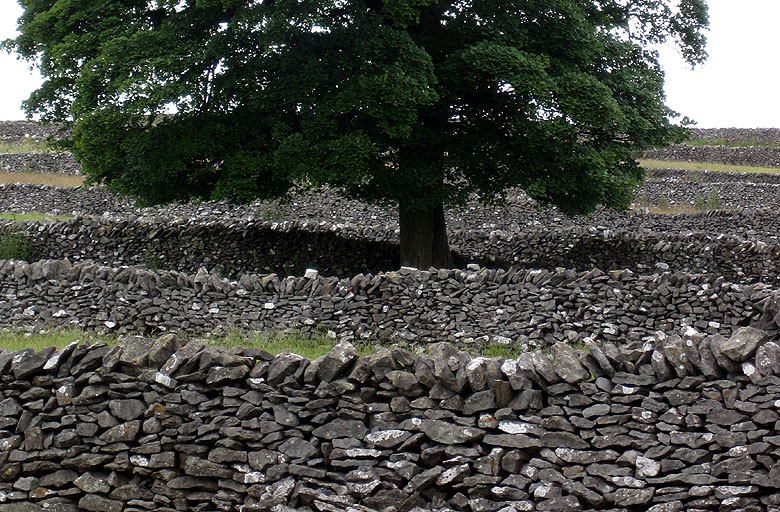 Another day, another walk, and some great vistas around Litton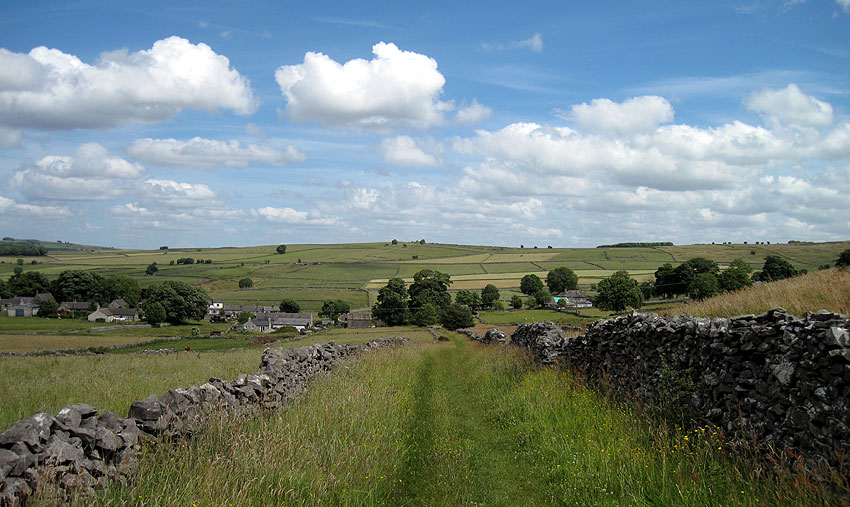 Yet another great view around Litton

Return to Home Page