CBF1000 Wales Meet, June 2010
For the first time ever, in the many years that we've been biking, we decided to go to an owners' meet, with members of the CBF1000 Forum (not all of whom ride CBF1000s). The venue was Llanerchindda Farm, near Llandovery in Wales. Both the venue and the company appealed. And on the appointed day the sun shone, and it really did look like a great weekend in prospect.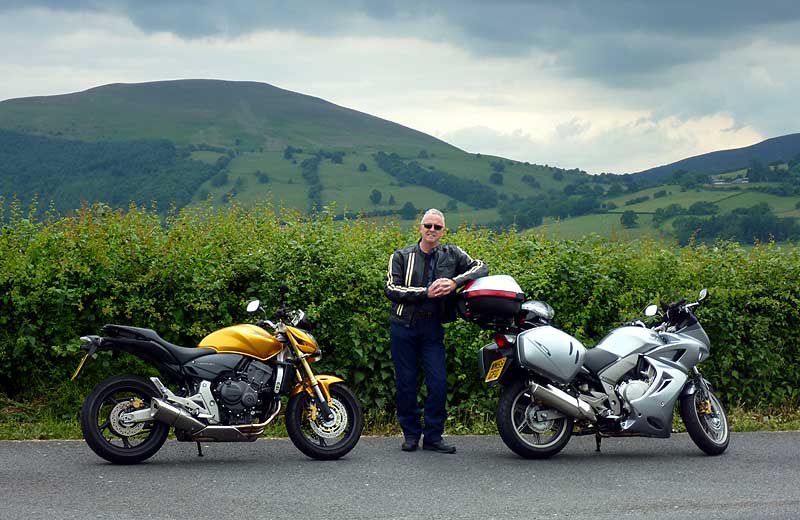 A brief stop en route on the Brecon Beacons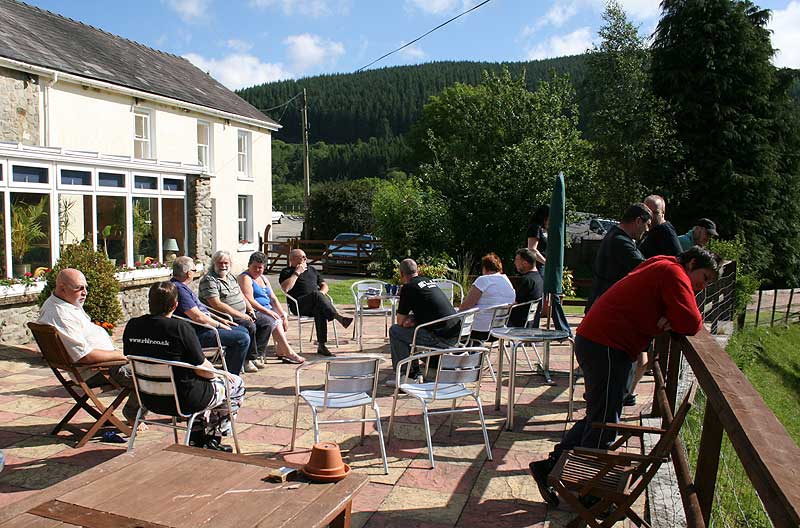 Friends relaxing on the patio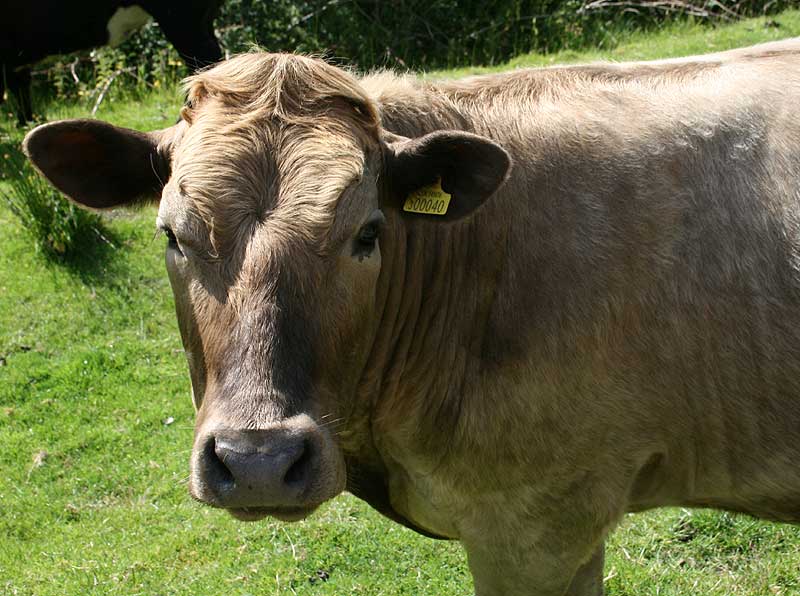 It's a very rural location!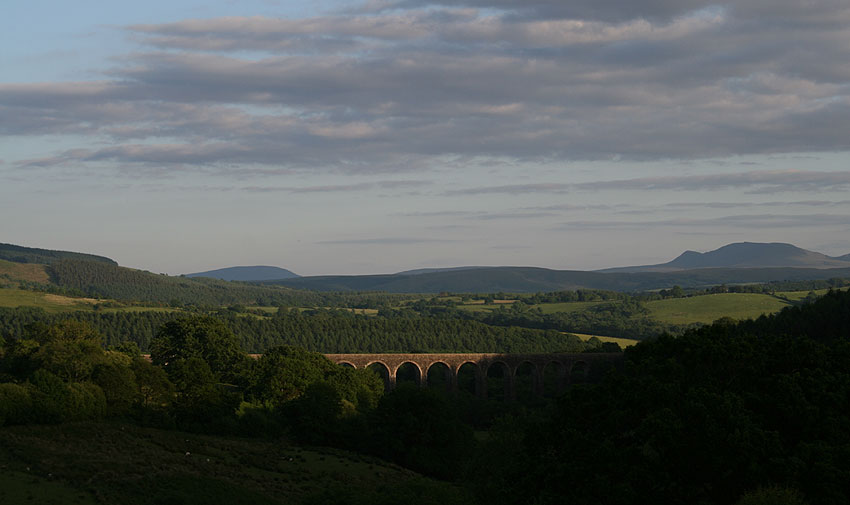 There's a great view down the valley to the Cynghordy railway viaduct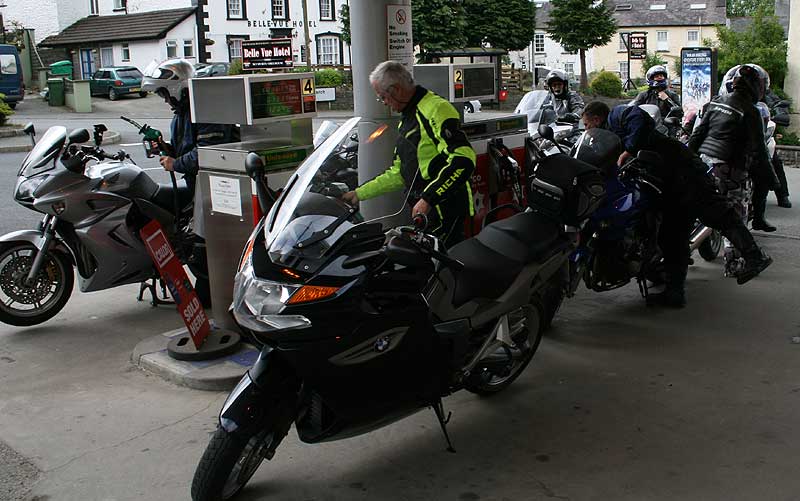 An essential start to a ride-out—a large number of bikes take over a small filling station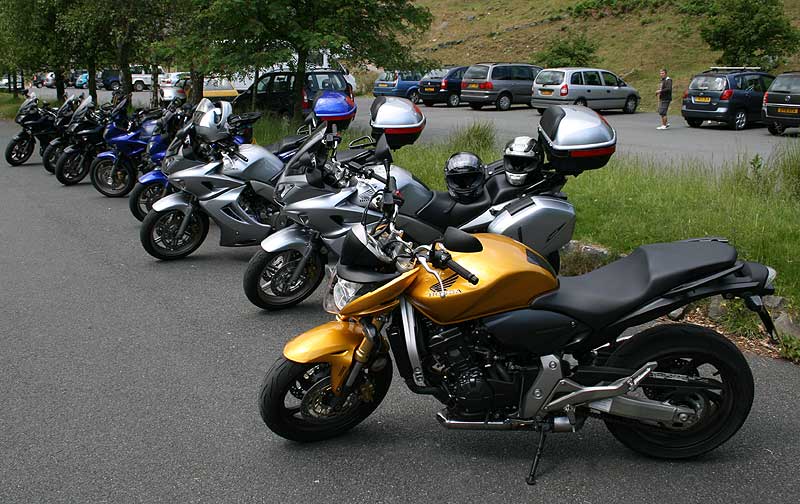 A necessary stop to wait for the missing contingent, who had made the mistake of "following the wrong white Tiger" . . . it's a long story!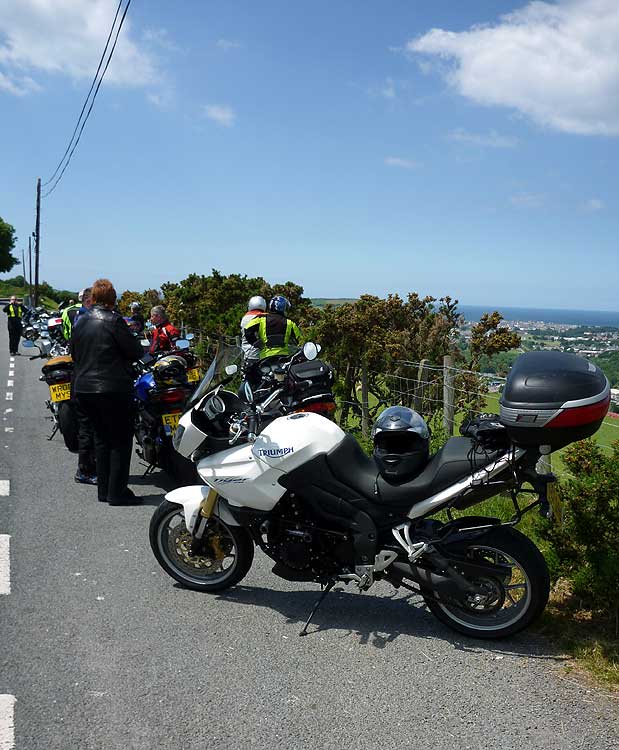 "Are we nearly there yet?" The first glimpse of the coast at Aberystwyth appears in the distance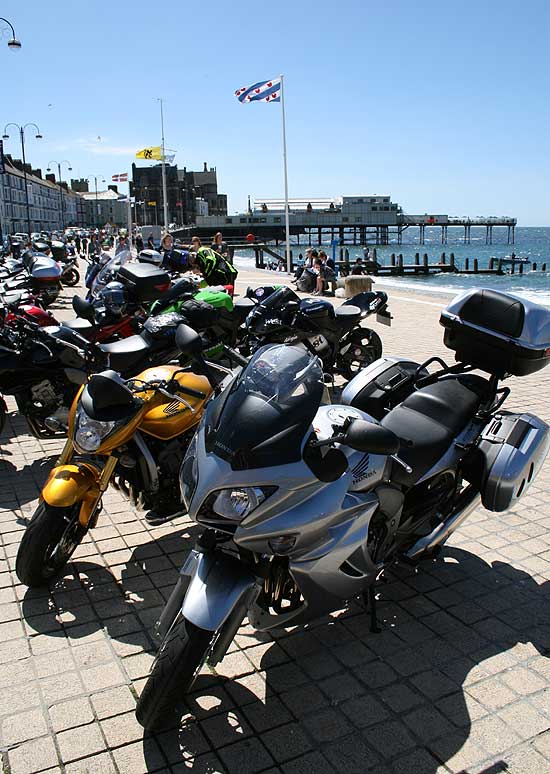 Time for a break in Aberystwyth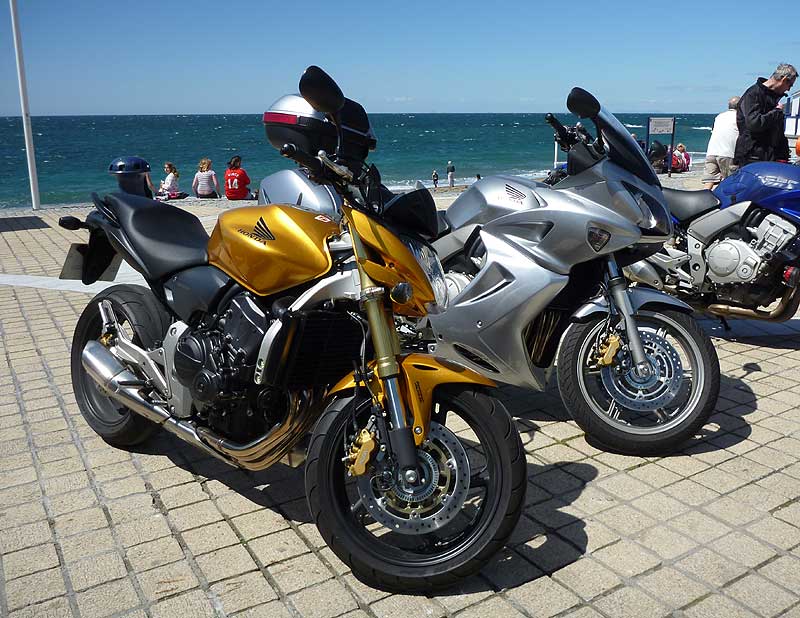 A nice pair!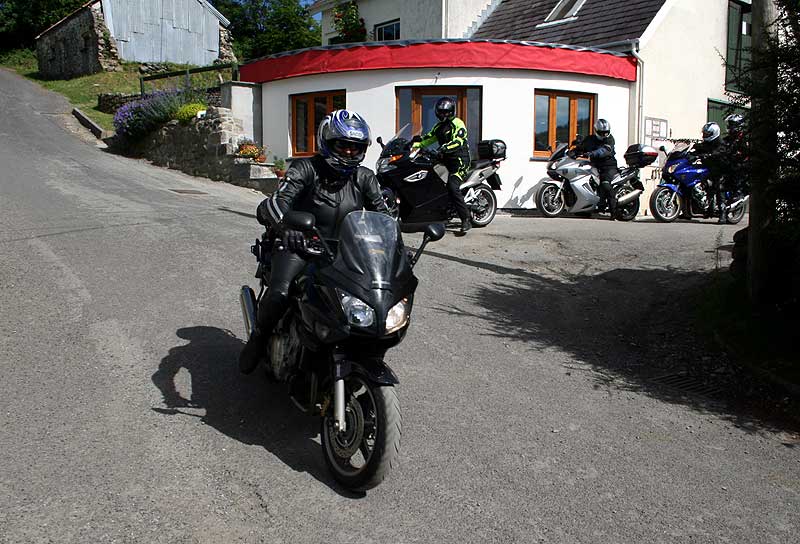 The rest of the pack went off for another ride-out on Sunday morning . . .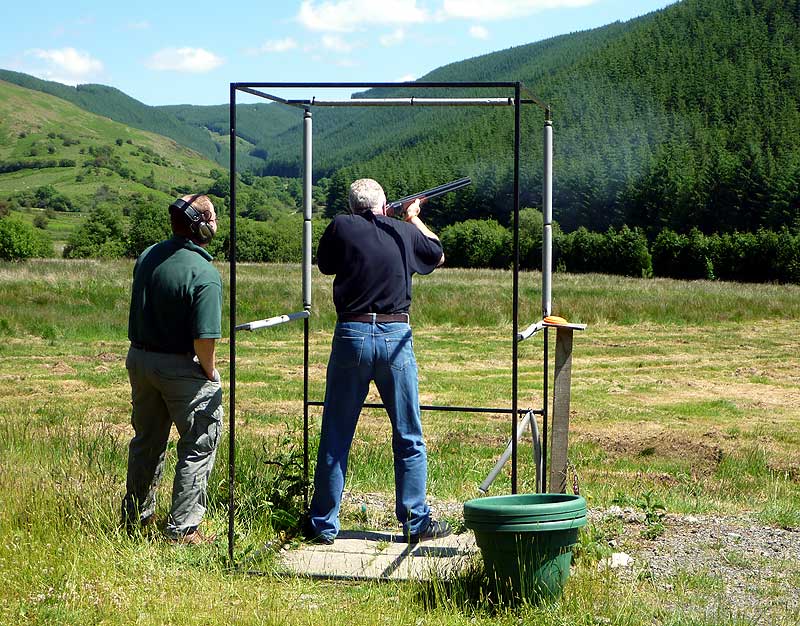 . . . but we stayed around as Andy fancied trying his hand at some clay pigeon shooting—"pull!"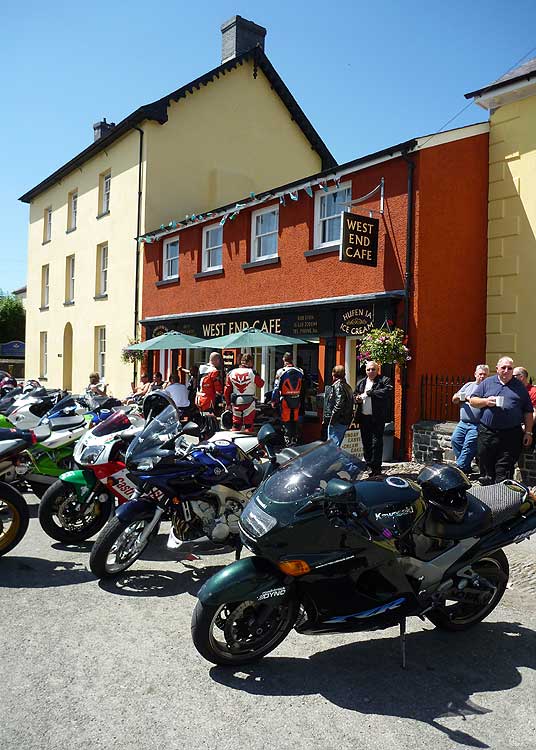 We made it to the famous West End Cafe to meet up with the rest of the gang for lunch though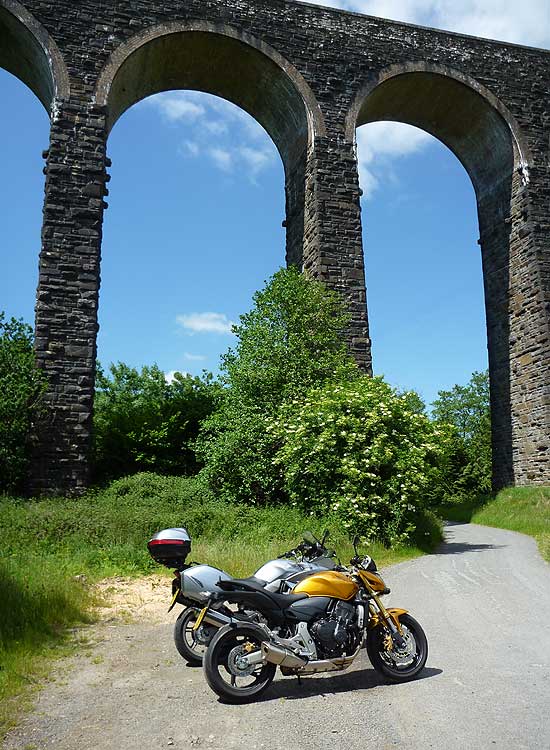 Time to head home, but we had to get a last picture of the Cynghordy viaduct before heading off

Return to home page