Back to the Ace
It was over four months since we last visited the Ace Cafe, London, so we decided that it must be time for another trip there!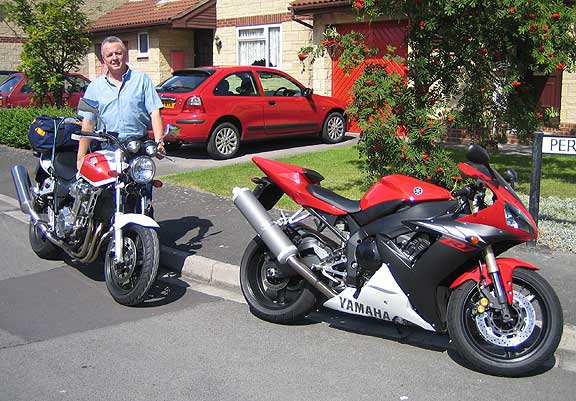 Ready to set off from home. This time the R1 is going instead of the Hornet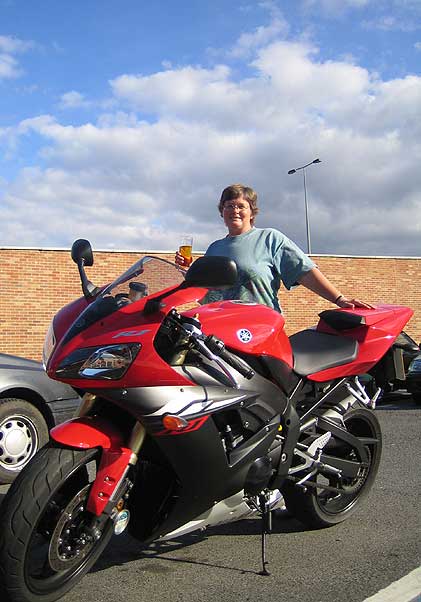 We're staying over at a hotel in Newbury this time—must be time for some refreshment!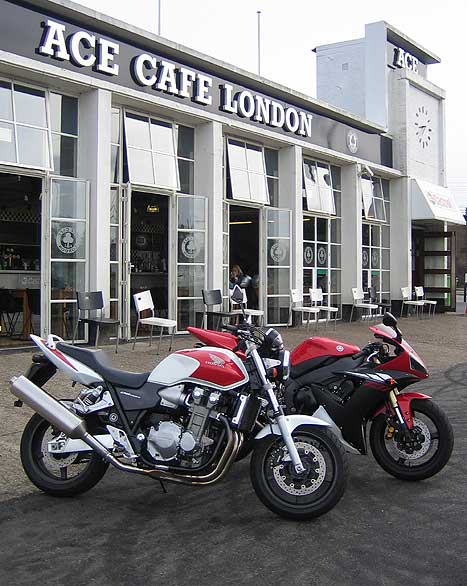 The obligatory picture outside the Ace
Janet proudly showing off her R1 outside the Ace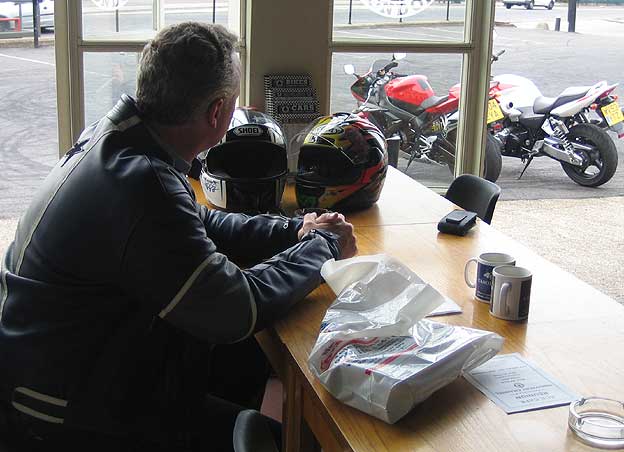 Waiting for breakfast (a very short wait!)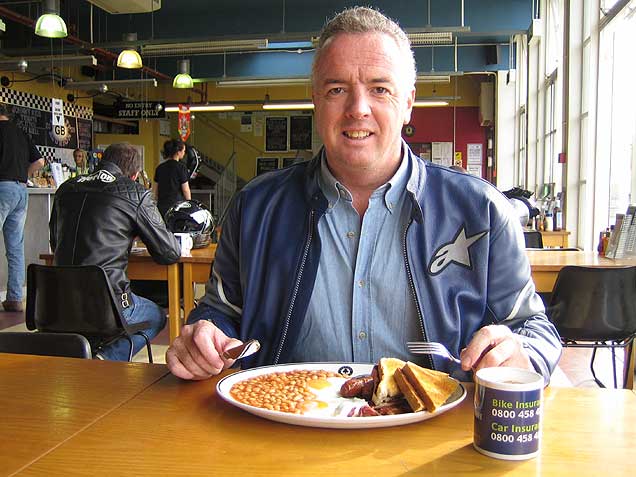 Andy about to tuck in to a pukka Ace Cafe breakfast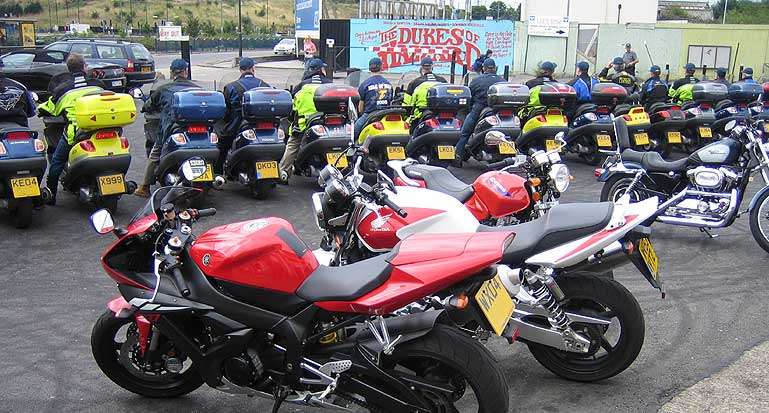 There was a meet up of quite a few Piaggio X9s (are they perhaps the Dukes of Hazzard?)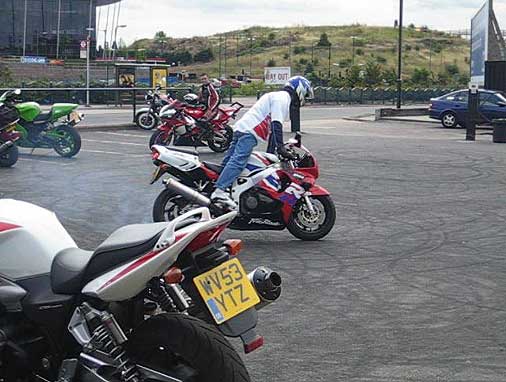 Mmmm . . . doughnuts anyone? (3.3 MB MOV movie)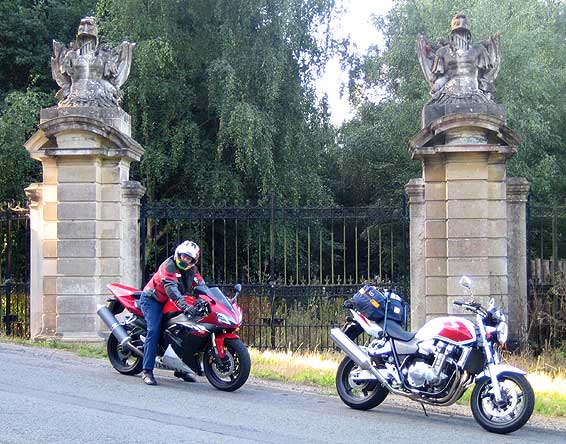 On our way home we found these rather gothic gates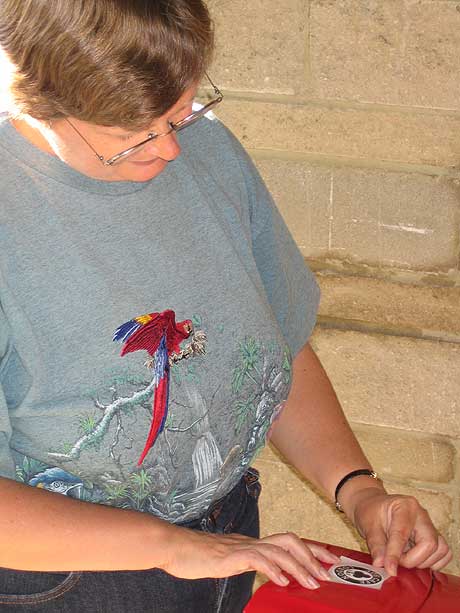 Home again—trying to decide on the perfect position for the "badge of honour"

Return to Home Page