Ooh La La—France 2005
As Christmas approached last year, and we sat indoors waiting for the next biking season, we had a sudden rush of blood to the head and decided to book another trip to northern France. So it was that this year's trip was planned and fully booked before we even got to 2005!
It was the fourth time that Janet had taken her trusty Hornet 900 across the channel and Andy (for the first time in recent memory) was taking the same bike for a second time. He must like it!
We decided to go in June this time, as the days are so wonderfully long, and the poppies in France are a joy to behold. The weather was reasonably kind to us in that it didn't rain at all, but it was extremely hot and we were both just about fried to a crisp after a few days of French sunshine.
It was another great trip, with no unfortunate "incidents" to spoil it. Here are just a few of the many pictures we took.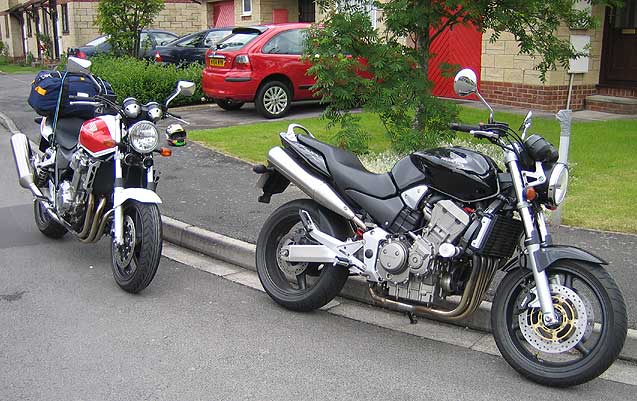 Ready for the "off" (again!)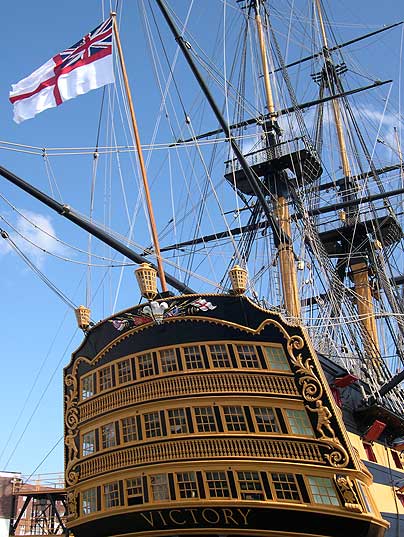 This time we were sailing from Portsmouth, so we took the opportunity to look round the Historic Dockyard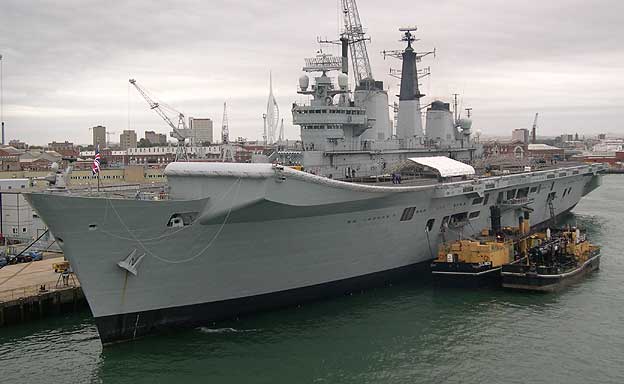 Sailing out of Portsmouth, past the HMS Invincible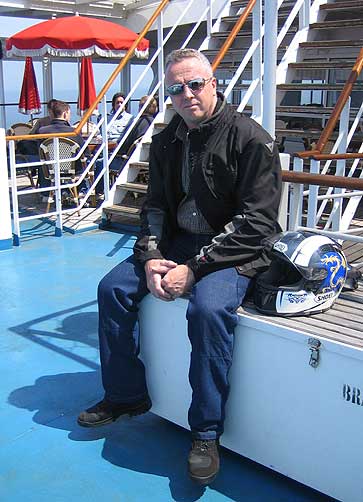 Taking it easy on the ferry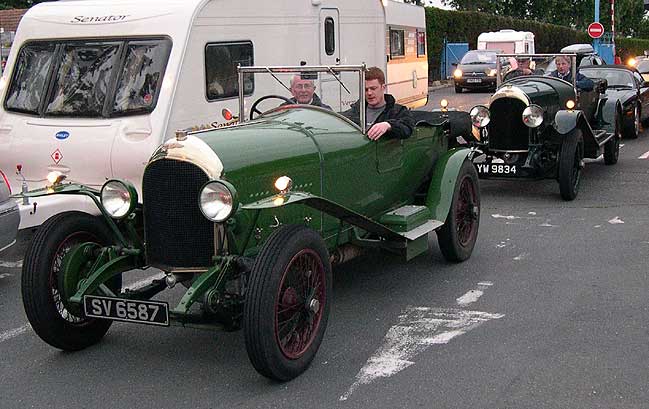 There were many beautiful sportscars making the crossing, en route to Le Mans for the endurance race (spectating we assume!)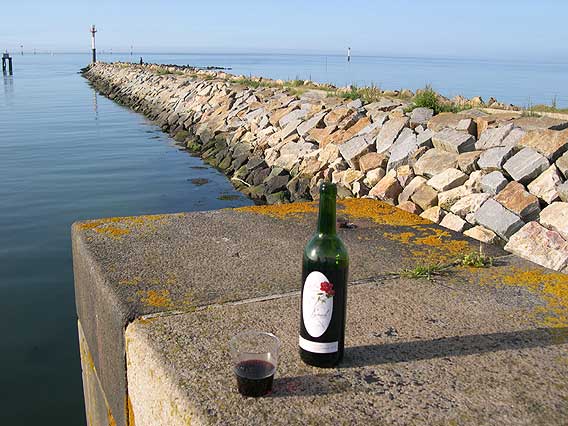 A warm evening in Ouistreham, the start of a holiday, and a bottle of red wine . . .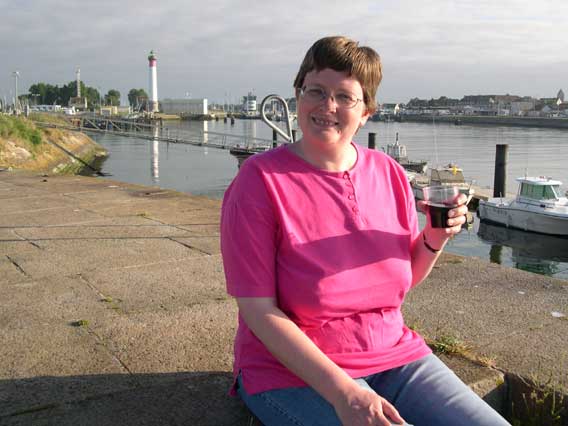 . . . perhaps that's why Janet's looking so happy!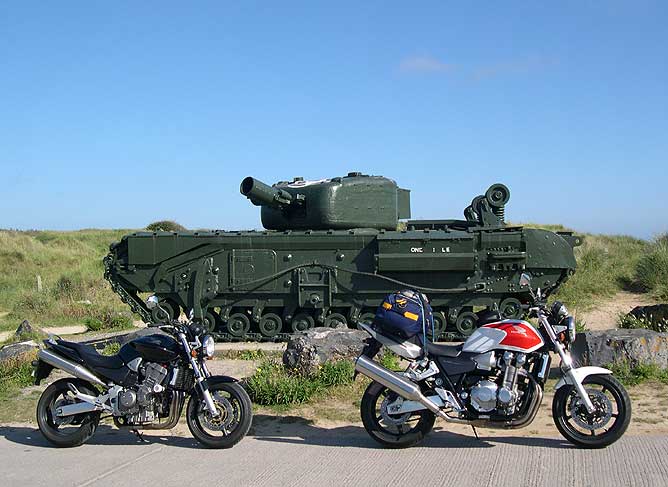 On the road, heading towards Omaha Beach. Andy can never resist taking pictures of Churchill Tanks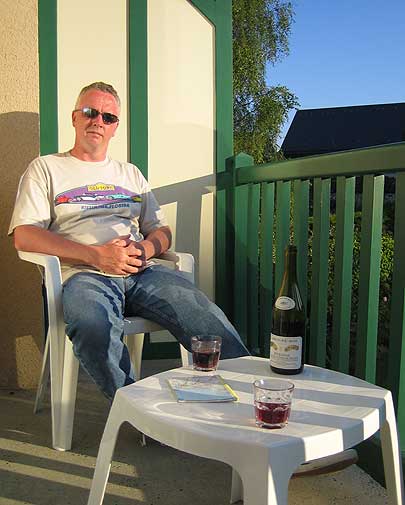 Our home for the next two nights, Hotel Mercure Omaha Beach, and another bottle of red wine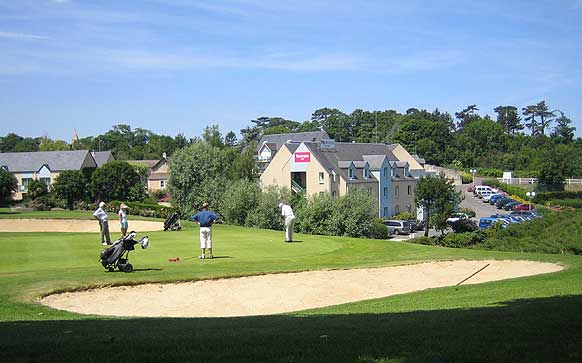 The hotel is set on the famous Omaha Beach Golf Course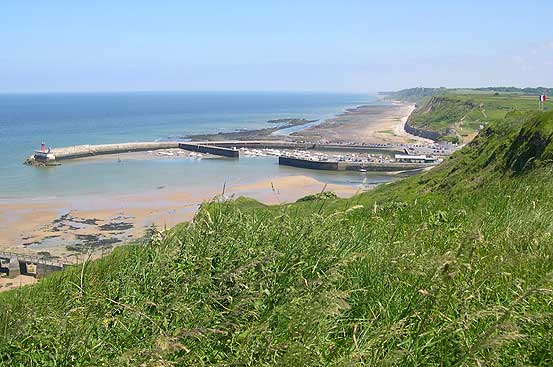 Port en Bessin viewed from the golf course

Return to Home Page