Torque Monsters on Tour in France
Another year, another trip to France! This time, with a much more major holiday coming up in October, we just managed to spare enough leave from work for five nights in Normandy and Brittany.
Janet was riding her trusty Hornet 900, as ever, and Andy was taking his third bike in as many years, the CB1300, to France. This time, as Janet's bike was by far the older one, it was used as the pack horse and, in a new variation on a theme, Janet led (and therefore navigated) for the whole tour.
Both Hondas were completely reliable and the toolkit and breakdown insurance were redundant - by far the best way!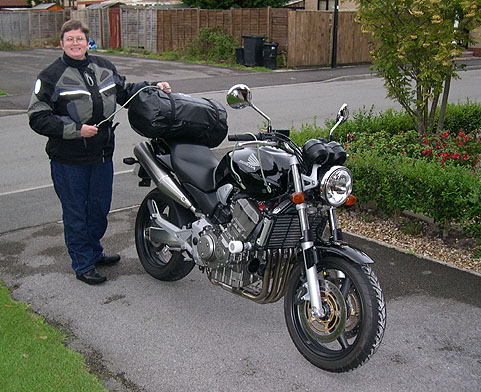 Strapping the luggage on to the Hornet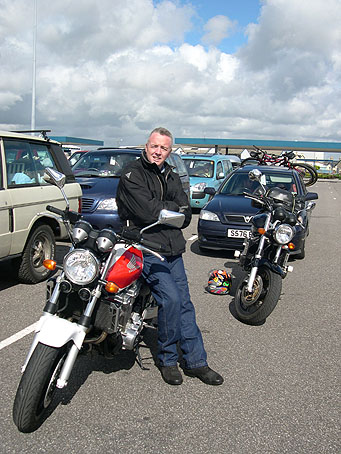 Waiting to board the ferry in Poole
Our ferry, the Barfleur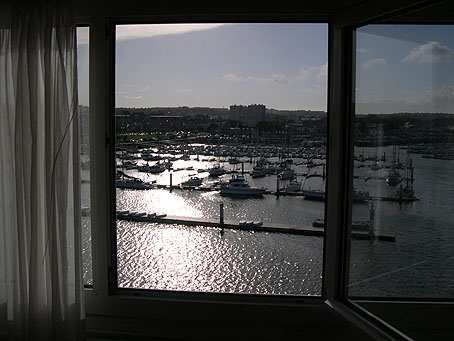 The view from our hotel room window in Cherbourg, as evening falls over the marina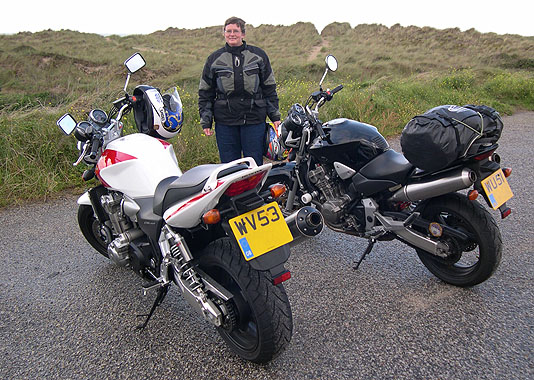 A brief halt on the run down the Cherbourg peninsula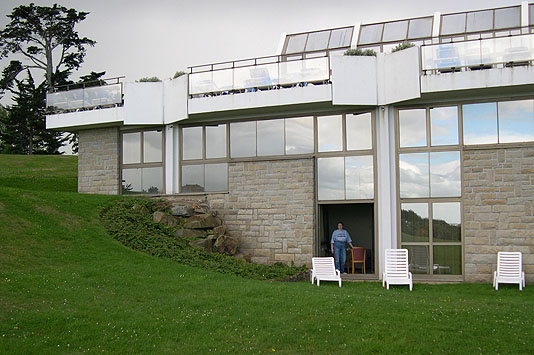 Our hotel room in Dinard, viewed from the cliff top path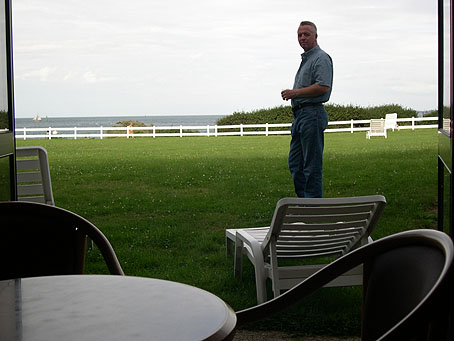 The view from the hotel room

Return to Home Page